Location
Auditorium 3
Calouste Gulbenkian Foundation
Pop epic
Even before becoming one of the most familiar symbol of the 1960s – if not a commonplace –, the youth constituted a contemporary challenge to the reading of times. As a historical subject of transformation, an agent of political rebellion and bearer of another idea of the future, the youth turned around the traditional interpretations of the world, contributing to the emergence of new forms of social analysis. In Portugal, this was very visible in the criticism of popular music – perhaps the most easily recognisable aspect of youth culture –, with recourse to concepts drawn from structuralism and Marxism in order to attempt explaining the meaning of the role of rock and pop. Thus, that which in the 1960s appeared as most festive and provocative was, in a certain way, that which triggered the most serious and deep reaching efforts to understand the times. In this context, Portuguese rock-pop at the dawn of the 1970s, with groups such as Quarteto 1111 and Filarmónica Fraude, represents a cultural object deeply embedded in history, as a proposal of radical change of the soundtrack as well as of its subversive questioning of national history. This is the starting point for the talk with Luís Trindade, organised under the auspices of the Post-Pop. Beyond the Commonplace exhibition.
This lecture takes place in the context of the exhibition Post-Pop- Beyond the commonplace and Jardim de Verão.
Participant: Luís Trindade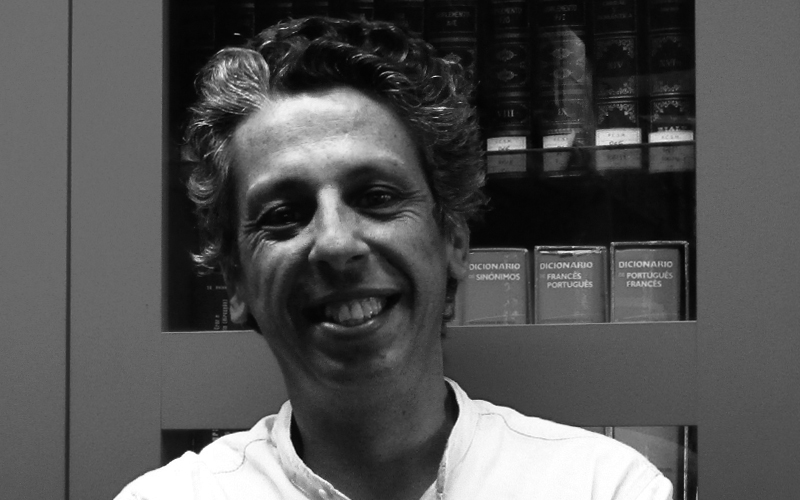 Luís Trindade teaches Portuguese Culture and History at Birkbeck, University of London. His most recent book isNarrativesin Motion: Journalism and Modernist Events in 1920s Portugal, published by Berghahn Books in 2016. He has also edited TheMaking of Modern Portugal(Cambridge Scholars Publishing, 2013) and has published on the histories of Portuguese nationalism and Marxism, Portuguese cinema, the Carnation Revolution, and the history of mass culture in twentieth- century Portugal. He is currently base in Lisbon with an FCT grant, doing research on the history of audiovisual culture in Portugal from the 1950s to the 1980s.