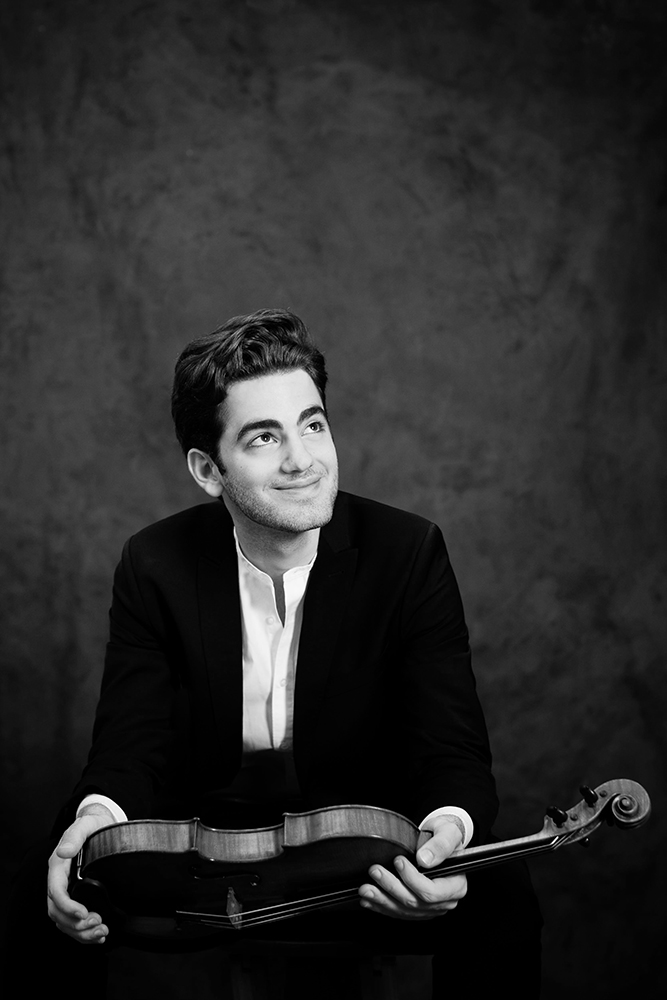 Concert

Chamber and Lied, Contemporary
Rising Stars
M/6
Emmanuel Tjeknavorian
When
Sun, 11 February 2018
13:00
Tickets
Free admission subject to capacity restrictions. Tickets are collected on the same day of the event from 10:00 at the FCG Box Office.
ECHO – European Concert Hall Organisation is a European network that brings together some of the most prestigious concert halls. Young musicians of exceptional talent are selected annually from among the institutions involved in this network, who are trained to become better able to manage their artistic careers. Performing in the various institutional settings associated with ECHO is an opportunity to build on their musical experience at the start of their careers.
For the third consecutive time, the Rising Stars cycle is part of the Open Doors event, an initiative that, over one intense day, invites the public to enjoy a festive musical atmosphere in an informal setting. A free entry event which, along with the Rising Stars concert series, includes performances by other artists and groups in different venues, as well as entertaining and educational events, films and documentaries. The full programme will be published in detail in due course.
Emmanuel Tjeknavorian Violin
Eugène Ysaÿe
Violin Sonata in G major, op. 27 No. 5
Johann Sebastian Bach
Chaconne from the Partita for Violin No. 2 in D minor, BWV 1004
Béla Bartók
Tempo di Ciaccona from Violin Sonata, Sz. 117
Christoph Ehrenfellner
Suite des Alpes, op. 36 (Commissioned by Musikverein Wien and Wiener Konzerthaus, with the support of ECHO)
Heinrich Wilhelm Ernst
Theme and Variations for Violin solo from "The Last Rose of Summer"
Emmanuel Tjeknavorian is presented by Musikverein Wien e Wiener Konzerthaus.
---


What's On