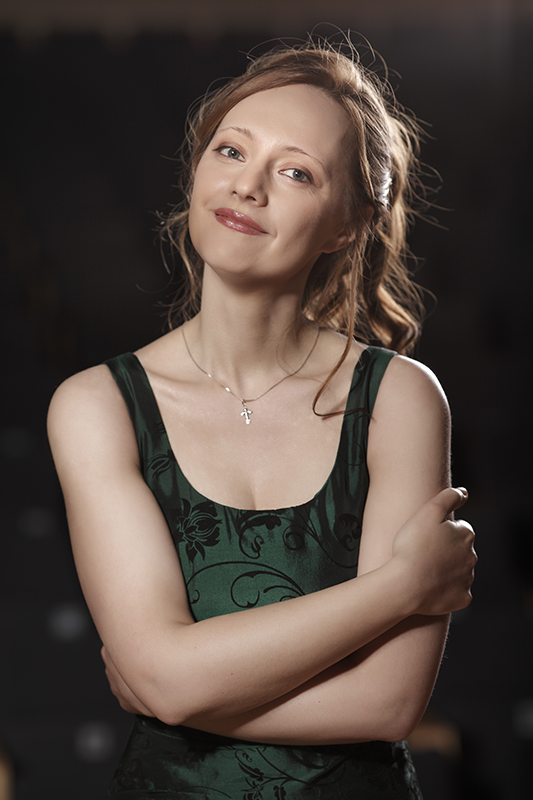 Varvara
Piano
Born in Moscow, Russia, Varvara studied at the Gnessin State Musical College and continued her studies at the Moscow Tchaikovsky Conservatory with Mikhail Voskressensky and later with Evgeni Koroliov in Hamburg. In 2006 she was awarded at the Leipzig Bach Competition and in 2012 she was launched onto the international scene after winning the first Prize of the Concours Géza Anda in Zurich. Varvara is interested in many expressions of the arts and her rich repertoire includes all periods and styles.
Varvara has quickly established a remarkable musical reputation performing with many of the world's most prestigious orchestras including Mariinsky Theatre Orchestra, Wiener KammerOrchester, Tonhalle Orchester Zürich, SWR Sinfonieorchester, Tchaikovsky Symphony Orchestra, Galicia Symphony Orchestra, Santiago Philharmonic Orchestra in Chile performing under the baton of Eliahu Inbal, Valery Gergiev, David Zinman, Cornelius Meister, Tamás Vásáry, Clemens Schuldt, Yaron Traub, or Vladimir Fedoseyev. As a recitalist, she has offered numerous concerts in Montpellier, Milan, Turin, Lucerne, Madrid, Moscow, Paris, Barcelona, Alicante, Lyon, Saint Petersburg, Prague, Hamburg, Valencia, Lausanne, Zurich or Dortmund.
In the 2018/2019 season Varvara performs again with The Mariinsky Orchestra, Guklbenkian Orchestra, The Hungarian Radio Orchestra, Orchestre National de Lille, Bilbao Symphony Orchestra, Polish National Radio Orchestra or Valencia Symphony Orchestra, among others. Furthermore, she continues her residences at the Mariinsky Theatre, Palau de la Música de Barcelona and Teatro Principal de Alicante. She will be back at the Lucerne Piano Festival and will debut at the Piano Aux Jacobins in Toulouse, Mozarteum Fundation in Salzburg and Euskalduna Theatre in Bilbao with a solo program.
As an enthusiast of chamber music, she has recently established a duo with the violinist Fumiaki Miura. They will make their debut in a Spanish tour in May 2019.
After her acclaimed Mozart and Handel albums, a new album about Liszt Sonata, recorded live at Paris Philharmonie has just been released by DisCamera and it is already available on iTunes, Spotify, Amazon and Google Play Music.