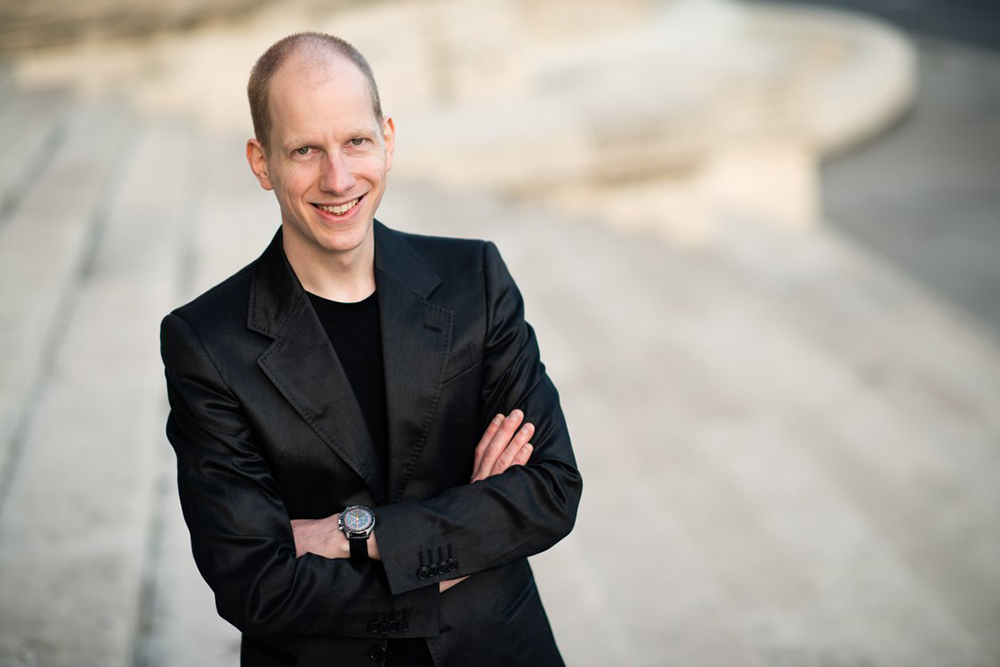 Olivier Cavé
Piano
Having studied under Nelson Goerner, Maria Tipo and Aldo Ciccolini, Olivier Cavé gave his first concert with the Camerata Lysy under the direction of Yehudi Menuhin in September of 1991. He began appearing Europe-wide early on as a soloist and in recitals with orchestra.
His career took a turn in September 2008 upon the release of a first recording for Aeon (Outhere Music Group), which features sonatas by Domenico Scarlatti. Critics across Europe praised the Swiss pianist with Neapolitan roots for having "returned to the source". Dedicated to Muzio Clementi, Cavé's second recording is even more striking than his first. Released in the autumn of 2010, the CD was given a 5 Diapason rating, 4 Stars from Classica and the highest award from the Japanese magazine Geijutsu Records. This success also led to invitations to perform at prestigious locations throughout the world, such as the Teatro Olimpico in Rome, the Tonhalle in Zurich, and the Phillips Collection in Washington.
His tour along the American eastern seaboard, during which he presented a program entitled Il Pianoforte Italiano and gave master classes at Duke and West Virginia Universities, was a success and preceded his debut with the San Francisco Symphony Orchestra in February 2012 under the direction of Rinaldo Alessandrini, where the pianist was praised as a "model of refinement behind the keyboard". The performances drew wide attention from both public and press.
In August 2012, Olivier Cavé made a remarkable debut at La Roque d'Anthéron International Piano Festival in France. He released his third disc with Aeon in May 2013, dedicated the music of Johann Sebastian Bach and entitled, Concerti, Capriccio e Aria – Nel gusto italiano, a program that he interpreted at Venice's Teatro La Fenice. Cavé made a second appearance at La Roque d'Anthéron International Piano Festival in the summer of 2013 where he was hailed as "a revelation of the 33rd edition," followed by a debut at the Menuhin Festival Gstaad in August. In March 2014, a glowing review in the New York Times marked the pianist's New York City debut at The Frick Collection.
Olivier Cavé's fourth album, entitled Chiaro e scuro, was released with Aeon in 2015, dedicated to the music of Joseph Haydn and Domenico Scarlatti. The recording, which topped Forbes' 10 Best Classical Recordings 2015 list, received unanimous critical and popular acclaim.
February 2016