Guided tours
The Calouste Gulbenkian Museum organises guided tours aimed at diverse audiences. It is possible to arrange tours in various languages to the collections or temporary exhibitions.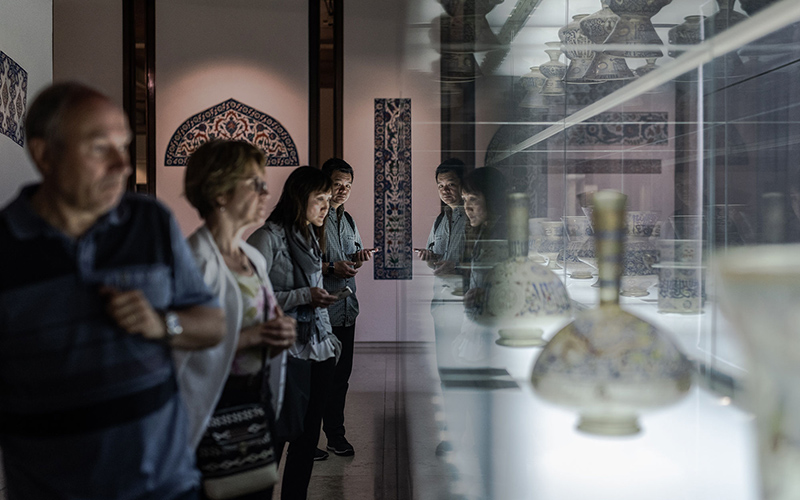 Private groups
Our special tours aimed at private groups – individuals or organised groups (e.g. tour operators) – offer visitors an exclusive chance to get to know the Museum's collections: the Founder's Collection, brought together by Calouste Gulbenkian in his lifetime, and the Modern Collection, regarded as the largest, most complete collection of Portuguese modern art. This is a unique opportunity to get to know the man and the stories behind the collection or discover the great Portuguese artists of the 20th and 21st centuries. Tours available in Portuguese, English, French, Spanish and Mandarin.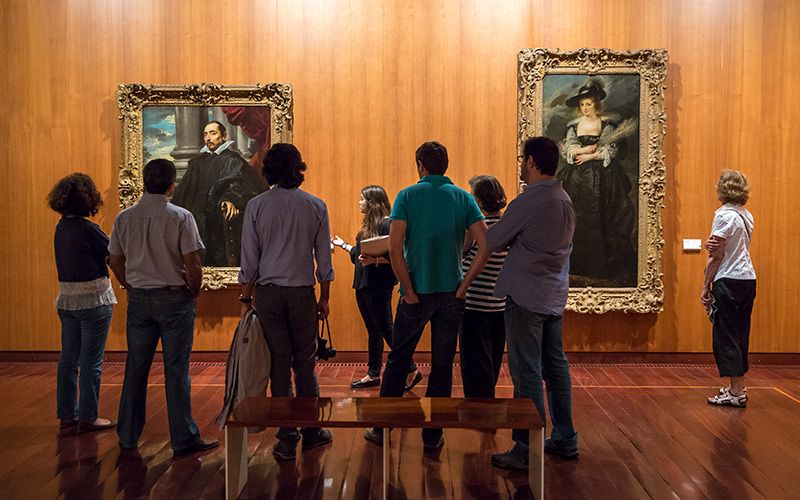 Schools and general public
Tours, workshops, theatre, concerts and courses are all offered to help you get to know the Gulbenkian Museum better. Discover new ways of experiencing the collections, from Ancient Egypt to Contemporary Art. For children and adults alike, there is a variety of suggestions for activities designed for schools and organised groups as well as for children, young people, families, adults and people with special educational needs.