Dr. Hamazasp Danielyan appointed as Adviser to Programmes in Armenia by Calouste Gulbenkian Foundation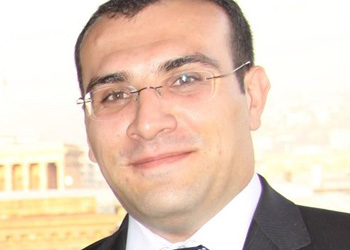 The Armenian Communities Department of the Calouste Gulbenkian Foundation is delighted to announce the appointment of Dr. Hamazasp Danielyan as its Adviser to Programmes in Armenia. Starting on the 1st of January 2016, Dr. Danielyan will act as a focal point on behalf of the Department. His responsibilities include initiating and following up on projects, developing partnerships and attending various official and working meetings.
"We are keen to engage with the academic, civil society and government sectors in Armenia more effectively and regularly to realise our educational, cultural and humanitarian objectives," said Razmik Panossian, the Director of the Armenian Communities Department. "Having Dr. Danielyan on the ground will considerably help us in this endeavour."
Hamazasp Danielyan has worked as an Assistant Professor at Yerevan State University, as well as other leading educational institutions in Armenia. Trained as a political scientist, his academic interests lie in both Armenia and the diaspora. In addition to his research and teaching, Danielyan has over 10 years of practical experience in implementing and monitoring projects in the fields of democracy and governance, civil society, community development and civic education.