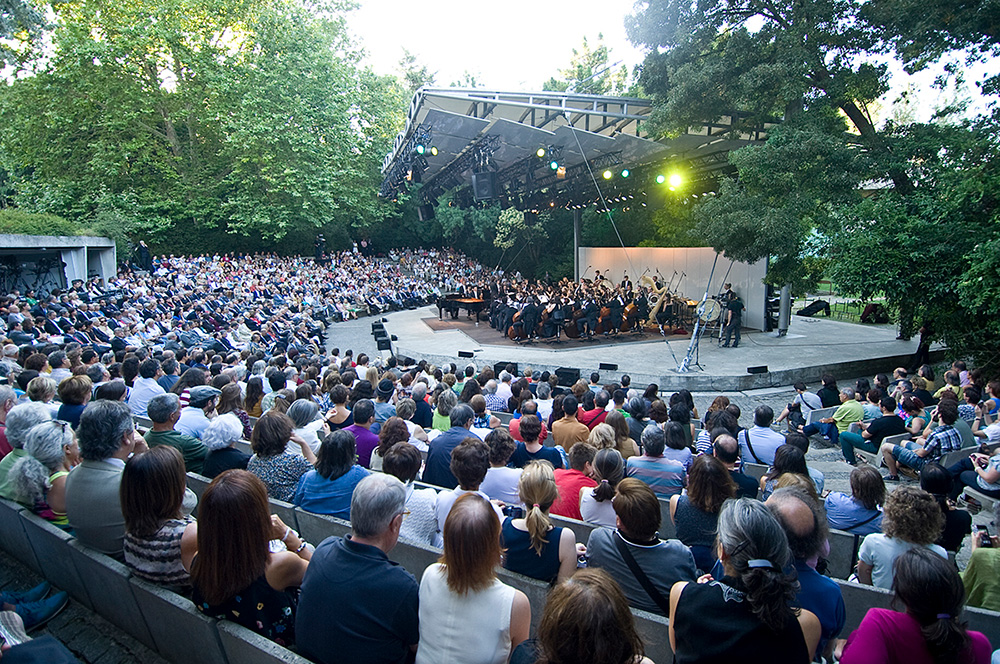 Concert by the Gulbenkian Orchestra
When
Thu, 20 July 2017
19:00
Tickets
Free admission subject to capacity restrictions. Tickets are collected on the same day of the event from 10:00 at the FCG Box Office.
This event is sold out
Performance by the Gulbenkian Orchestra, conducted by José Eduardo Gomes with the soloists Agostinho Sequeira (percussion) and Haïg Sarikouyoumdjian (duduk), playing works by Jennifer Higdon and Ludwig van Beethoven.
Gulbenkian Orchestra
José Eduardo Gomes Conductor
Agostinho Sequeira Percussion
Haïg Sarikouyoumdjian Duduk
Jennifer Higdon
Concerto for percussion and orchestra
Sayat Nova
Shepherd Tune, Ashkharumes akh chim kashi 
Accompaniment: Varoujan Bartikian
Ludwig van Beethoven
Symphony No. 7, in A major, op. 92