Why the ocean must be included in the climate change conversation
For a healthy planet we need to build understanding about the links between climate and the ocean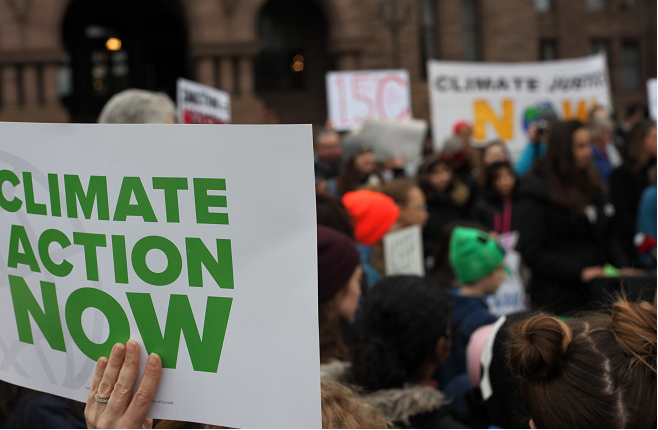 The ocean has often been excluded from international discussions about climate change. But that could be about to change, with the arrival of the 'Blue COP', the UN Climate Change Conference (COP 25) which takes place in Madrid next week. The conference will focus on one of the major buffers to the worst elements of climate change – the ocean.
The ocean is the blue heart of our climate system. It is an important carbon sink, removing CO2 from the atmosphere and releasing oxygen – the ocean gives us every second breath we take. Ocean currents have regulated the climate and transported warm water and precipitation away from the equator towards the poles. However, the ocean and life within it are strained from the rise in CO2, as well as other human-caused problems such as food web breakdowns, overfishing, and pollution. 
The ocean is one of the major buffers to the worst elements of climate change
At the Calouste Gulbenkian Foundation (UK Branch), our Valuing the Ocean programme continues to focus on strengthening collaboration across the environmental sector and capacity to communicate why a healthy ocean matters. We believe that transforming how people understand and communicate about the ocean will galvanise greater action and so boost its chances of survival.
This year, Valuing the Ocean has been cementing collaboration between existing partners and developing new partnerships, including with policymakers. We have also begun exploring the links between ocean conservation and climate change. During the summer, the Foundation held a workshop with policy-makers at the Department of the Environment Food and Rural Affairs (Defra), facilitated by the Marine CoLABoration. The workshop explored how to enable ambitious change in the ocean-climate-biodiversity relationship. The group decided on a list of priorities which work at the interconnection of these three issues. These included establishing a 'PR campaign' for the ocean, improving ocean literacy, and fostering a long-term view and systems thinking across government and society that transcends generations.
As Valuing the Ocean enters its second five-year phase, it will develop a more international dimension. One of the areas we will continue to explore is how to build common understanding about the links between the ocean and climate, and the ways to enable the conditions for positive change. At a time when climate action is more urgent than ever, we must ensure that the ocean is brought into the climate conversation.
Defra workshop summary