We're Hiring: Senior Communications Manager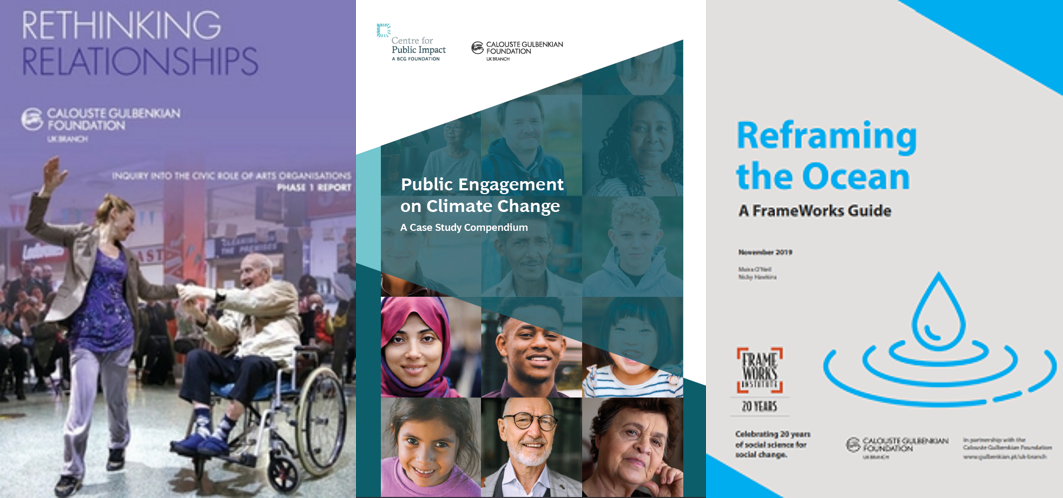 The Calouste Gulbenkian Foundation (UK Branch) is looking for a new Senior Communications Manager to play a leading role in the next phase of its work in building coalitions to tackle complex global problems.
Our new Senior Communications Manager will be dynamic, and willing to bring fresh thinking to the organisation in how to influence new audiences, with the insights from our partnerships and from the research we commission, to help meet ambitious, long-term goals. They will play a critical role in ensuring our work is understood and appreciated by our allies in government, the media and the charitable and philanthropic sector. They will also help us align our work with that of colleagues in our Head Office in Portugal serving the wider interests of the Foundation.
We look forward to welcoming an experienced communications specialist to our small team, whether working from our offices in central London or remotely with close contact with colleagues. With the scope of our work including climate, ocean and the civic role of the arts, the role will offer a varied, exciting challenge for an ambitious communications expert keen to influence the thinking of those with the power to make a difference.
A full description of the role is below, but please do get in touch if you have particular questions about the opportunity. 
Please send your CV with a covering letter of no more than two pages by midnight on Tuesday 1st June to [email protected].