Surfers Against Sewage launch Plastic Free Parliament campaign
The environmental charity is calling on MPs to lead by example in the war on plastic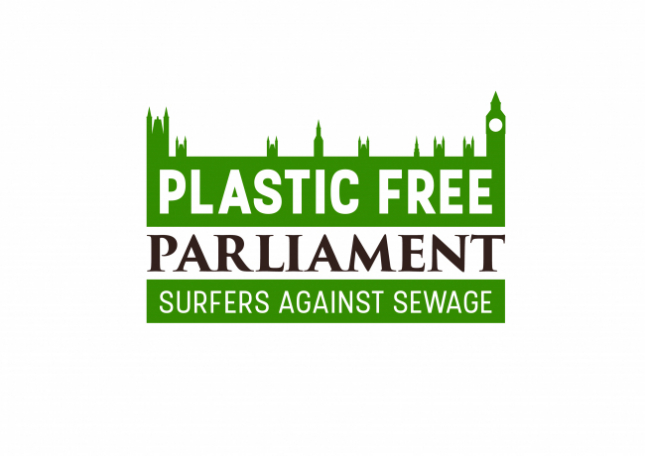 Environmental charity Surfers Against Sewage (SAS) has today launched a new campaign calling for a Plastic Free Parliament, urging MPs to lead by example in the war on single-use plastic.
Over two million single-use plastic items, including plastic straws, cutlery, coffee cups and lids, and disposable bottles, were purchased by the Palace of Westminster estate last year. New figures from SAS have revealed that single-use plastics are still used in large quantities, despite the existence of more sustainable and reusable options. A recent study revealed that the catering service in the parliamentary estate had purchased 500 reusable coffee cups in 2013, but only four had been sold up to November 2017.
The findings come weeks after the launch of the Government's 25-year environmental plan, and a pledge from the Prime Minister to stop all avoidable plastic waste by 2042. Now Plastic Free Parliament is urging MPs to lead by example by reducing their plastic footprint and eliminating avoidable plastics from Westminster. The campaign is asking the public to invite their MPs to support the initiative via a new website: www.plasticfreeparliament.co.uk.
Hugo Tagholm, Chief Executive of SAS, has written to the Speaker of the House of Commons asking parliament to take ambitious action and inviting the Speaker to include the Plastic Free Parliament campaign goals in the annual Environmental Improvement Plan and the Responsible Catering guide.
"The engine to drive the war on plastic waste is in the Palace of Westminster where our elected politicians can pass progressive new legislation to decouple society from its addiction to avoidable, single-use plastics," he said. "They must also set an example in refusing avoidable plastics and send a strong message to the world from a Plastic Free Parliament."
SAS and campaign partners #OneLess are calling on parliament to ensure free water points are available in parliamentary buildings to encourage MPs to bring refillable water bottles. The charity has said that the introduction of extra charges for disposable coffee cups would encourage MPs to use reusable cups.
Labour MP Kerry McCarthy said that parliament must "take a lead on ambitious action to end its use of throwaway plastic."
Plastic Free Parliament is supported by the Calouste Gulbenkian Foundation UK Branch (CGF) through its 'Valuing the Ocean' programme. CGF is supporting Surfers Against Sewage's marine conservation work through the Protect Our Waves All Party Parliamentary Group.