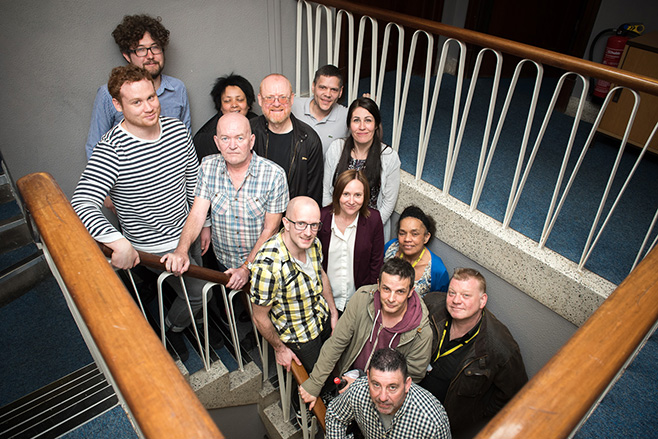 Spending review is an opportunity to act on multiple needs
The Government lays out its spending plans for the rest of the current parliament this week. George Osborne's announcement on Wednesday marks the culmination of months of negotiation and horse-trading with Government departments who have been challenged to shed up to 40% from their already lean budgets.
In the small world of policymaking – populated by politicians, civil servants and lobbyists – the stakes couldn't be higher. For everyone else, the events of this week will seem like any other bit of political theatre: of great interest to a small number of people, largely ignored by the rest.
This gulf – between policy debate as it takes place in Westminster and people's everyday lives – is widest when it comes to some of the most serious issues that people face. If you're someone experiencing multiple needs including homelessness, substance misuse, mental ill health or contact with the criminal justice system, your life will be affected by the decisions made this week, whether you're aware of it or not.
And it goes the other way, too. Because policymakers rarely engage with people experiencing the most serious problems, their understanding is often limited. That's why Voices from the Frontline – a project I run on behalf of the Making Every Adult Matter (MEAM) coalition, funded by the LankellyChase Foundation – is helping policymakers to understand the experiences of people with multiple needs and the practitioners who support them.
MEAM and the Calouste Gulbenkian Foundation have spent the last year exploring how the Government could support people with multiple needs ahead of the Spending Review, and more recently have worked with a broad range of voluntary sector organisations, funders and providers on the issue. In doing this, we've explored some of the possible solutions with participants in Voices from the Frontline and they've helped us build a strong case for change.
In short, people want to see a welfare system that supports people towards independent living at a measured and realistic pace. They want co-ordinated, flexible services. And above all, they want policymakers to listen to voices of experience, both professional and personal, and act accordingly.
Over that time, we've shared these views with policymakers in a variety of ways: submitting a formal representation to the Spending Review, heavily informed by the conversations we've had; inviting people to Parliament to meet with MPs; and writing to Ministers putting across the case for action.
The Government will decide this week how to respond to the evidence that a range of organisations have put forward. Two things are important to bear in mind as the Spending Review is announced.
First, if the government commits to action on multiple needs – as we hope they will – that's just the start of the story. As Claire Richmond (who works with people experiencing multiple needs in Nottingham) explained in a blog for Voices from the Frontline, to have any chance of succeeding, national action on this complex issue will have to be designed with the input of people who will benefit from and deliver it. Working with Claire and many others, we recently published a report that provides a good starting point.
Secondly, we need to think seriously about the wider implications of the spending decisions being taken. As organisations who feel the time is right and the case pressing for national action, we'll be disappointed if the positive moves that have already been made in this direction aren't developed. But we also need to be realistic about the unprecedented scale of the changes we're about to see, and their potential effect on services and the people that they support.
Wednesday's announcement may be part theatre but what happens next is all detail. Whatever the Chancellor announces, the next few years are going to be extraordinarily challenging for people experiencing multiple needs, the communities they live in and the services they work with. We'll continue to work with policymakers at all levels to ensure that these voices are heard.
Sam is a programme manager for the Making Every Adult Matter coalition, working to bring the voices of people with multiple needs and those who support them into policy debate. Follow him on Twitter @iamsamthomas.