Transitions in Later Life: Research and Evaluation
As this is a relatively new area for social research, we have sought to express some of the findings from our work and from others on this page
Evaluation  
Seven pilot programmes testing group-based psychological interventions make up the backbone of this strand of work. These pilots wrapped up in 2016 and were evaluated in mid 2017 by independent consultancy Brightpurpose. The evaluation has shown promising results so far, with six key elements identified.  
Click here to read the evaluation report
Scoping research 
We undertook a substantive amount of research to prepare for this programme. Firstly, we commissioned Guy Robertson from Positive Ageing to write a literature review. It examined which later life transitions are most important and what criteria should be used to decide this. He also mapped the the current responses available to people experiencing transitions in later life and how effective these are.
Click here to read Guy's 'Transitions in Later Life: Scoping Research' 
Then we asked BP Research Consultancy  to create a blog which would identify ways of supporting people through later life transitions. The blog focused on initiatives which prepared people for retirement and beyond, as well as support for emotional and psychological wellbeing in later life transitions.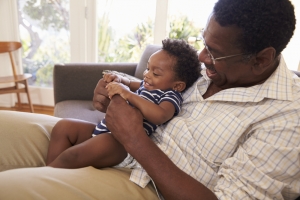 Finally BP Research Consultancy wrote a report summarising the findings of the blog. This research and consultation document focused on the context, discussion and interventions about retirement and emotional and psychological support. 
Click here to read 'Transitions in Later Life: Summary of Research and Consultation'
In seeking to increase our understanding of how to support people with transitions in later life, we thought it important to learn from people's experiences of other transitions across the life course. That's why in 2017 we commissioned a report to identify lessons we could learn from other life transitions and assess what models have worked in terms of building resilience and wellbeing.
Click here to read 'Supporting People Through Transitions'
Research from other organisations in the field
Updated on 01 November 2018