International homeless performers light up Brazil
People who have experienced homelessness will be showing their creative talents on the world stage tomorrow, by performing at the official Cultural Olympiad in Rio de Janeiro in a Calouste Gulbenkian-supported event.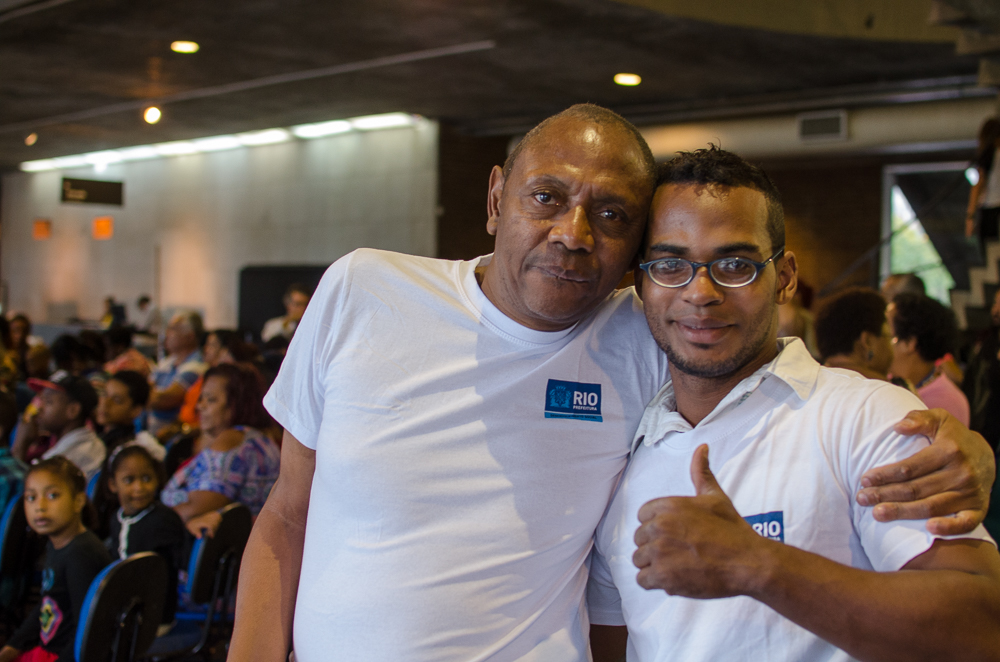 It's been a long journey to this momentous place. Four years ago when the Olympics were hosted here in London, the Calouste Gulbenkian Foundation and Streetwise Opera vowed to make it the last Cultural Olympiad that excluded homeless people. With the Foundation's support, Streetwise Opera curated an event at the Royal Opera House which celebrated the artistic achievements of about 300 performers who have experienced homelessness.
After the success of the 2012 event, the Calouste Gulbenkian Foundation's UK Branch and the British Council Brazil supported Streetwise Opera to assess the feasibility of supporting projects like it across the world. After the success of a series of exchange visits in 2015, the With One Voice project, or Uma Só Voz in Portuguese, was born. This project will connect arts and homelessness practitioners across the world and support new projects being created. It will be launched officially in Brazil tomorrow and you can read full details in a piece by Matt Peacock from StreetWise Opera. Our director Andrew Barnett will be in Rio tomorrow to attend this exciting event on behalf of the Foundation and to meet with other funders to discuss this important initiative.
Tomorrow will be a historic moment. The performance will be the culmination of a week of festivities, which has seen pop-up performances by homeless choirs, a verbatim theatre piece by homeless women and workshops on international music and theatre held in homeless shelters and on the streets.
As the arts and homelessness sectors come together as a movement, to use the power of the arts to transform lives, we as a society will become closer to understanding how we empower people with the experience of homelessness.