Identifying loneliness: initial experience of the Reconnections Service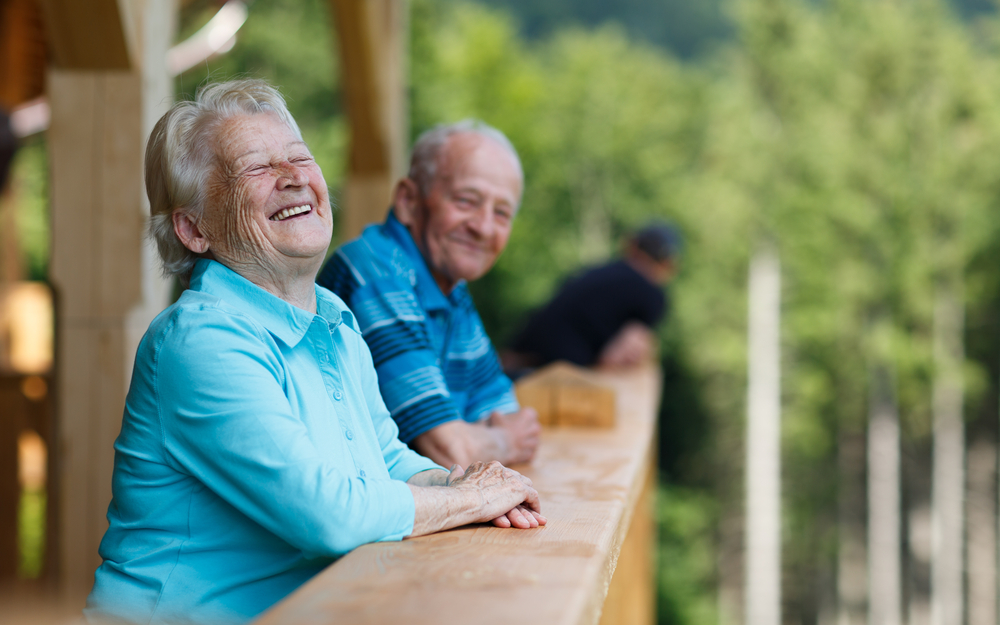 The following blog introduces a project designed to address loneliness, undertaken between Social Finance, Age UK Herefordshire & Worcestershire and Worcester County Council. The Calouste Gulbenkian Foundation and the Centre for Social Action Innovation Fund, a partnership between Nesta and the Cabinet Office, supports the project.
Following on from 'Investing to tackle loneliness' , a paper published in June 2015, the blog will be followed by a series of short publications in Spring/Summer 2016 covering what the project has learnt about finding and addressing loneliness.
I am lonely and unhappy. How do I change things and meet people?
According to Campaign to End Loneliness, there are 800,000 chronically lonely older people across the UK. To support them to overcome their loneliness, we need to help them feel confident in the community and facilitate their engagement with activities and groups of their choosing. If they were all experiencing feelings such as those expressed in the statement above – open feelings of loneliness and a desire for human interaction – this might be easy. But they are not. Loneliness, despite being a common emotion for most people, is often misunderstood and stigmatized. It therefore goes unannounced, unnoticed and ultimately unaddressed.
Identifying people who are lonely is a critical part of the challenge to beat loneliness, and loneliness services, together with families, friends, neighbours, communities, NHS and government, need to supercharge our approach to make sure we are finding those who need support.
At Reconnections, a service launched in 2015 to tackle loneliness across Worcestershire, we have engaged with over 400 individuals to date. While we can't claim to have cracked finding lonely people in our communities just yet, we want to share what we have learnt so far and kick-start a conversation to co-develop best practice. This blog, the first instalment in a series, will explore our learnings around how to pitch services supporting lonely people.
Highlight loneliness as a treatable problem
To generate referrals to the Reconnections Service we need people to buy into the idea that it is something that can be addressed and alleviated, so that we can move them towards arranging support for others or, in the case of self-referrals, receiving support themselves. Positive messages, focusing on how loneliness can be tackled – as well as why it's important to do so – is key to getting people to act.
Tailor your language to your audience
Reconnections accepts referrals from any source: from self-referrals, GPs and social care teams, to firemen, friends and family. Given the wide range of individuals engaging with the service, it's unsurprising to find that blanket messaging is relatively ineffective, as people respond to different cues depending on the nature of their relationship with the lonely person in question.
Recognise the complexity of the issue…
Whilst some potential Reconnections clients may be candid about their loneliness and want to join a targeted loneliness service, we believe that many do not, for a range of reasons:
"Loneliness isn't for me": many people don't identify themselves as lonely, and therefore would not engage with a "loneliness service." They are more likely to respond to a service that is about connecting with the community
"I am lonely but I'm ashamed of it": many people acknowledge their loneliness but do not want to admit it for fear of appearing needy or ungrateful for the support they do receive from families, carers, neighbours etc., however light touch it is. Again, they are more likely to engage with aspirational messaging about being connected and socially active.
"I am lonely but I don't want help": some clients admit their loneliness but do not want to be a "recipient" of support. They would rather volunteer to help others, and are more likely to respond to opportunities to give back to their community.
…but keep it simple where you can
GPs and health professionals want to maximise their time with patients and have a multitude of needs (physical and mental) to address. Loneliness, as a predictor of health and wellbeing, is increasingly on the healthcare radar but professionals need clear and tangible messages to hold on to and pass on to their clients. By branding Reconnections as a "loneliness service" to the healthcare sector, we keep loneliness at the top of referrers' minds, prompting them to actively look for it in their patients and refer onwards if they think the service would be beneficial.
Sound familiar?
It is still early days for the Reconnections Service, but through careful testing and iteration we continue to learn and improve our approach. Do watch this space for more observations and insights from the service, and if any of the above rings a bell, let us know. Get in touch at [email protected].