Culture Reset podcast: Postcards to the Future
The new podcast series listens in to the artists, directors, producers and publishers who are reshaping the future of arts and culture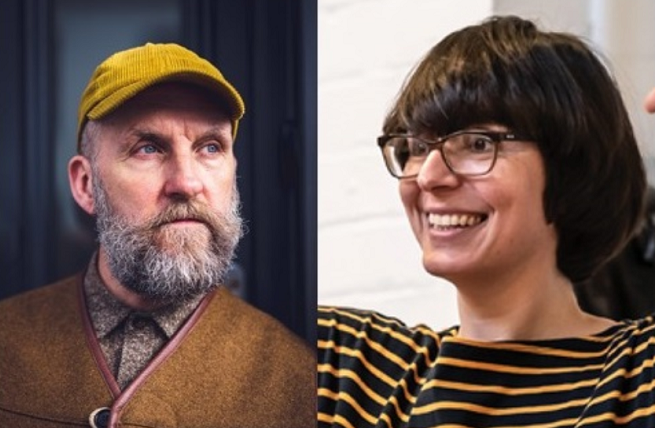 Looking for a new podcast to get hooked on? The Culture Reset team have just the thing for your lockdown listening.
Postcards to the Future is a new podcast series that listens in to the artists, directors, producers and publishers who are reshaping the future of arts and culture.
The podcast was launched to coincide with the launch of Culture Reset, which is helping 192 arts and cultural producers, makers and directors to rethink their work and boost relevance and impact. Produced by Culture Reset Programme Directors Claire Doherty and David Micklem, the podcast series will feature creative change-makers such as Bryony Kimmings, Sharmaine Lovegrove, and Olivia Lee.
In the first episode, Claire Doherty talks to Wales-based artist and director Marc Rees and opera and theatre director Adele Thomas about reimagining theatre and fighting for new stories. You can listen to the episode or download the transcript on the Culture Reset website.
Culture Reset is a people make it work project funded by the Calouste Gulbenkian Foundation (UK Branch) as part of our Civic Role of Arts Organisations programme's response to Covid-19 and the people make it work team. It is being delivered by people make it work and a brilliant team of facilitators and contributors from across the spectrum of the cultural sector.
At a moment of transition and considerable need, the UK Branch is focusing on strengthening the arts and cultural sector to respond to urgent community needs and prioritise relevance. As a small operation in the UK, we are not well-placed to provide emergency support. Instead, we have been investing in research to map responses and supporting initiatives such as Culture Reset that, whilst responding to immediate challenges, can build resilience, identify opportunities and provide a foundation for positive change.
Postcards to the Future is available on iTunes,  spotify and lots of other platforms.
Find out more about Culture Reset: www.culturereset.org.