Arts organisations, policy makers and funders will wrap up Phase One of the Inquiry into the Civic Role of Arts Organisations today
160 people from the arts and civic sector will attend an event titled 'Place, Politics and Power: What is the Civic Role of Arts Organisations?' this afternoon to feed back on the first phase of the Inquiry.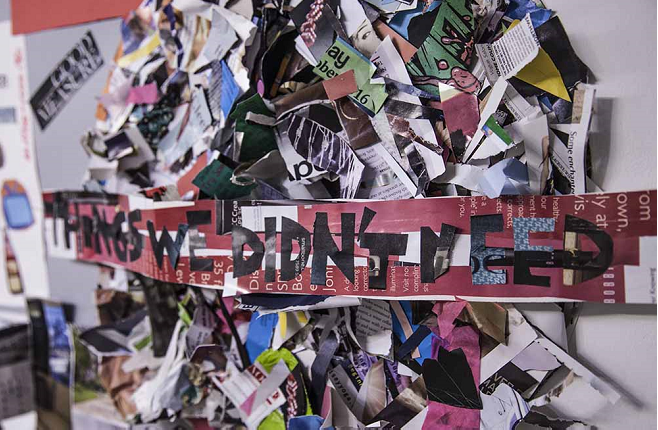 Feedback on the first findings from the research, workshops, surveys and location studies is being sought from participants before a much more detailed report will be issued by the Institute of Cultural Capital in early 2017.  
The keynote speaker will be Minister for Culture, Media and Sport Matt Hancock. Others include our Director Andrew Barnett and chief executive of the RSA Matthew Taylor. Participants will also break into workshop groups chaired by the Inquiry to look at five different areas for consultation. 
On display will be 'Sticking Together' a multi media collage which was one of three art pieces commissioned to get communities talking about the civic role of arts organisations.    
Read more about the Inquiry into the Civic Role of Arts Organisations here.