An Ecosystem of Social Change – new roles for independent funders?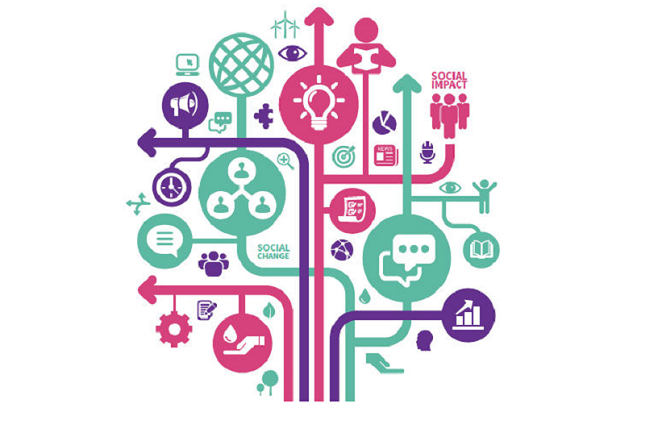 In April, Collaborate launched a new report in partnership with the Big Lottery Fund and Calouste Gulbenkian Foundation (UK Branch).
Supporting Social Change: A New Funding Ecology, which was based on interviews with leading independent funders, suggests a framework for change that could help the sector look beyond traditional, linear models of funding towards an approach that could help social change initiatives more effectively reach impact and scale.
This report argues that as the role of the state, business and civil society evolves, so too must that of independent funders. Growing demand and need show little sign of fading, therefore it is vital that funders ask whether their underlying assumptions will be fit for future purpose, and explore a more coherent and holistic understanding of the broader drivers of social change.
Our research found that while many funding bodies have a notional concept of their place in the 'funding market', few actually 'map' where they sit in relation to other funders or collaborate with them to ensure that they coordinate their different approaches for the same outcomes. Furthermore, in order to collaboratively change systems and maximise impact, funders will have to see their role less as leaders of self-identified change from issue-to-outcome, and more as partners within a well-functioning ecosystem of support for citizens.
Writing for Third Sector, Dawn Austwick, the Big Lottery Fund's Chief Executive, suggested that the independent funding community's ambition should be to work as participants and not just orchestrators in the funding cycle. She stressed that partnership-working is not always easy, and requires a certain amount of give and take from involved parties. As sector leaders such as the Barrow Cadbury Trust's Sara Llewellin have suggested, collaboration is a means to an end, and different relationships will be necessary to effect different changes in society.
All of this matters because the critical role that independent funders play in society will only become more important. The issues many of the sector are resolved to address – such as entrenched poverty, multiple needs and social disadvantage – feel increasingly complex in nature; and a public sector navigating austerity increasingly feels unable to act coherently to address them.
Funders who aspire to be what one interviewee called 'strategic enablers of social change in society' are already debating how they can work together more effectively to bolster investment and build capacity across the social spectrum. In the next phases of our research we are committed to learning from their efforts – if you would like to tell us about your experiences, we would love to hear from you.
This article was written by Collaborate's Henry Kippin and Rory Swinson Reid. It was published in the summer issue of Trust & Foundation News.