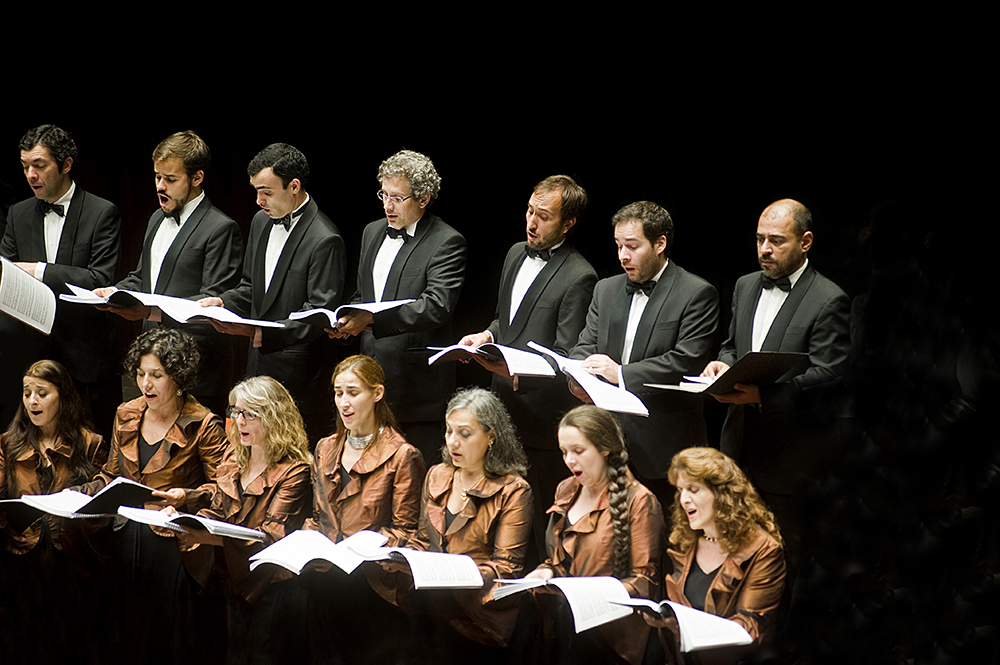 Concert

Choral, Early and Baroque, Contemporary
M/6
Gulbenkian Choir
When
Sun, 22 April 2018
18:00
Pedro Teixeira, a former member of the Gulbenkian Choir, is currently Director of the Coro de la Comunidad de Madrid and the conductor of two national Portuguese choirs, Ricercare and Officium. He has devised an all a capella programme that brings together Renaissance and contemporary works touched by eternity. The theme is given by the Introit from the Requiem for six voices by Frei Manuel Cardoso, a sublimely transcendent piece that evokes the soul that is at the heart of the concert, signifying the creative power, the connection to the universe, or the search for peace. The highlight is Messages, subtitled Ode Filosófica para Um Poeta da Humanidade, a homage to Fernando, Pessoa by Rui Paulo Teixeira, who uses texts by the poet's heteronyms.
Gulbenkian Choir
Pedro Teixeira Conductor
Frei Manuel Cardoso
Requiem a 6: Introitus
Healey Willan
How They So Softly Rest
Pēteris Vasks
Silent songs
Carlo Gesualdo
Tristis est anima mea
Claudio Monteverdi
Ah, dolente partita!
John Sheppard
Libera nos
Arvo Pärt
Magnificat
Thomas Tallis
In pace in idipsum
Patrick Hawes
I Saw a New Heaven
Rui Paulo Teixeira
Mensagens *
Ēriks Ešenvalds
Stars
*World premiere
---
Gulbenkian Choir Sponsor

What's On