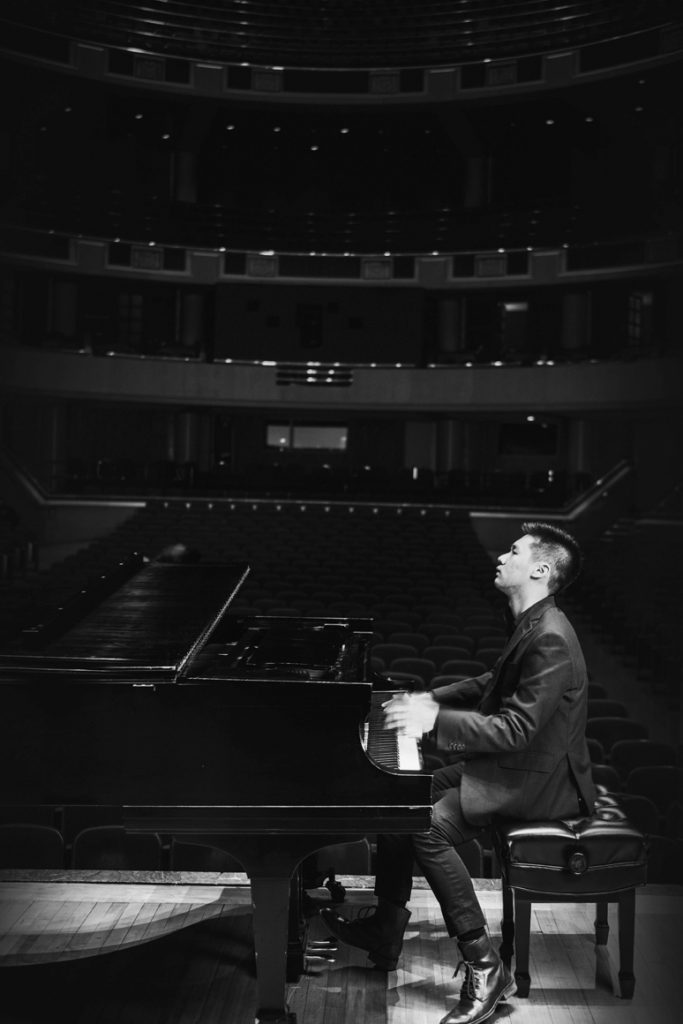 Conrad Tao
Pictures at an Exhibition
When
Sun, 2 April 2017
17:00
Tickets
Zone 1: €30,00
Zone 2: €23,00
Zone 3: €15,00
Balcony: €19,00
For health reasons, Conrad Tao's recital has been postponed to the 2nd of April, at 17:00. Tickets are still valid for the new date.
After his first performance in Gulbenkian Music in October 2015, under the direction of conductor Joana Carneiro, pianist Conrad Tao returns for a solo recital. An artist on a dizzying rise, he addresses a repertoire that is both eclectic and wide-ranging. On his latest album, Pictures, the pianist and composer intersperses his own creation with pieces by David Lang, Elliott Carter and Toru Takemitsu and with the core work Pictures at an Exhibition, by Mussorgsky, the starting point and inspiration for an innovative programme, thought through with great imagination.
Conrad Tao Piano
Frederic Rzewski
Which Side Are You On?
Aaron Copland
Piano Sonata
Frederic Rzewski
Winnsboro Cotton Mill Blues 
Modest Mussorgsky
Pictures at an exhibition
---
Piano Series Sponsor

What's On