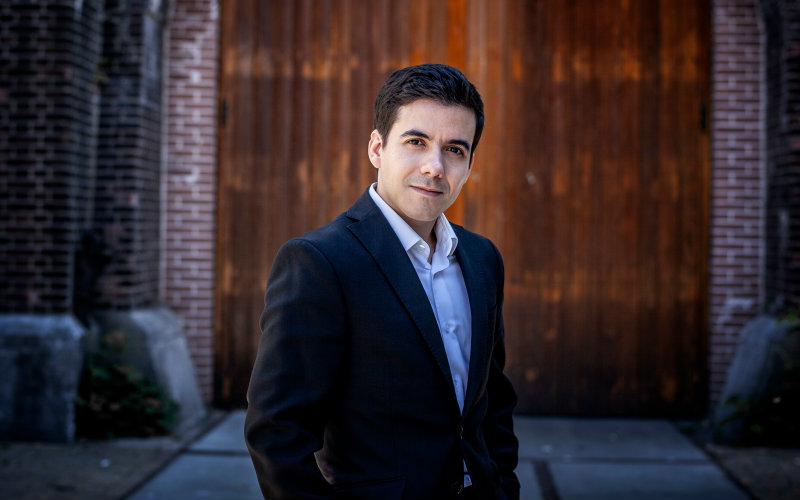 Concert

Orchestral, Opera
Temporada 2018/2019, Música e Natureza
M/6
New Year's Concert
When
Sat, 5 January 2019
18:00
Tickets
Zone 1: 37,52 €
Zone 2: 28,14 €
Zone 3: 18,76 €
Balcony: 23,45 €
New Year's Concert with a generous smattering of pieces by Johann Strauss II and Josef Strauss, as well as some key works by Mozart, Beethoven and Schubert. Among the most famous are the waltz The Beautiful Blue Danube, the popular piece by Johann Strauss II, which was premièred in 1867 and has had huge success ever since. For moviegoers, but not only them, a melody closely linked to the "space ballet" from Stanley Kubrick's 2001 – A Space Odyssey. Another highlight will be the soprano Chen Reiss, already a fixture on today's great world stages.
Gulbenkian Orchestra
Nuno Coelho Conductor
Carla Caramujo* Soprano
Francisco Lima Santos Violin
*Due to health reasons, soprano Chen Reiss is replaced by Carla Caramujo.
Ludwig van Beethoven
Overture and Finale from The Creatures of Prometheus, op. 43
Franz Schubert
Rosamunde: Ballet Music No. 2
Wolfgang Amadeus Mozart
Exsultate, jubilate, K. 165
Carl Otto Nicolai
Overture from The Merry Wives of Windsor
Johann Strauss II
Thunder and Lighting, op. 324
Josef Strauss
The Dragonfly, Polka-Mazurka op. 204
Fritz Kreisler
Love's Sorrow and Love's Joy
Johann Strauss II
Overture from The Gypsy Baron
Franz Lehár
Meine Lippen, sie küssen so heiß (aria from Giuditta)
Johann Strauss II
The Blue Danube, op. 314
What's On