Plasticity – a History of Plastics in Portugal
The exhibition currently on show at the Museu de Leiria, 'Plasticity – a History of Plastics in Portugal,' opened in April this year and will be open to the public until December 2020.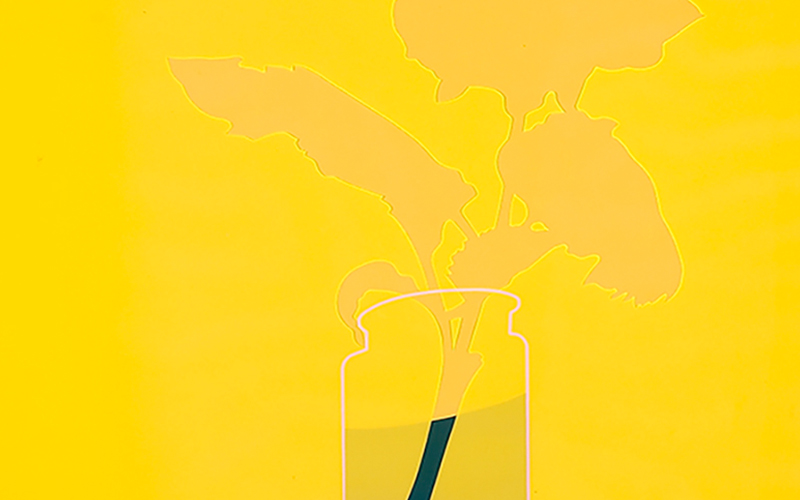 This initiative is the result of a partnership between Leiria Municipal Council and the research project 'The Triumph of Bakelite – Contributions to a History of Plastics in Portugal,' carried out at the Inter-university Centre for the History of Science and Technology (Faculty of Science and Technology – Universidade Nova de Lisboa). The Society for the History of Technology recently gave this exhibition the prestigious Dibner Award, highlighting it as the best of the year for its communication with the public.
The works on display are the result of various loans from private parties, museums and research centres, as well as plastic processing companies.  The Calouste Gulbenkian Museum –  Modern Collection contributed with the loan of five works: Sombra de Dália (Shadow of Dália) and Sombra projetada de Arroyo (Projected shadow of Arroyo), by Lourdes Castro; Rombo (Rhombus), Vermelho (Red) and Elo (Assemblage) (Link (Assemblage)) by João Vieira.
The works by Lourdes Castro were created using rhodoid and those by João Vieira are made of polyester and plexiglass, all materials derived from plastic. Unusually, this loan will take place over five successive time periods, with the works on display being periodically interchanged, bearing in mind their fragility and the length of the exhibition period.