Paula Rego in England
Two paintings from the Modern Collection included in the first large retrospective of Paula Rego's work in England for more than 20 years.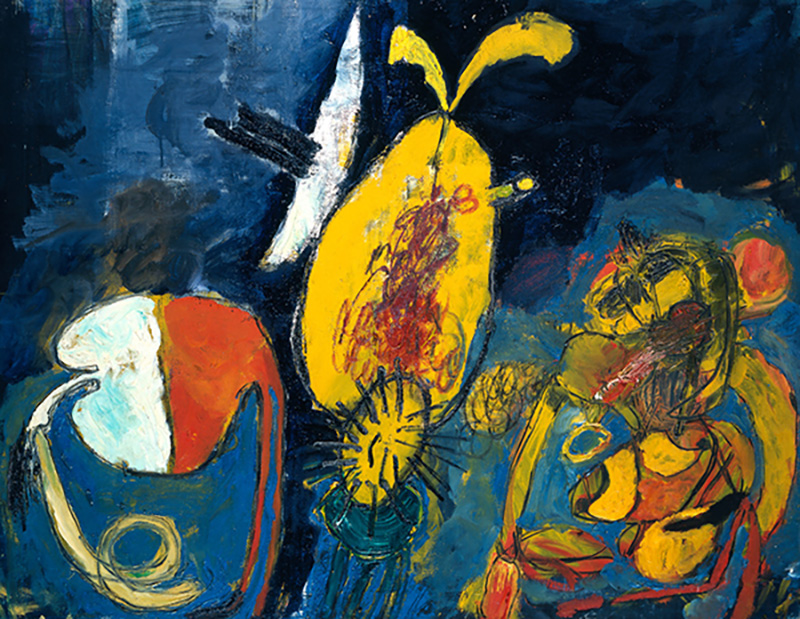 The exhibition Paula Rego: Obedience and Defiance opened on 15 June in MK Gallery, in Milton Keynes, England, and will be on display until 22 September this year.
This is an initiative of great importance, both for being the first large retrospective of Paula Rego's work on English soil in more than 20 years, and for showing paintings that have never previously been exhibited. The show focuses on works that reflect serious and urgent social concerns – a constant in Paula Rego's work – such as abortion, colonial abuses and female genital mutilation.
The Calouste Gulbenkian Museum contributed with the loan of two paintings from the 1960s: Manifesto (For a Lost Cause), of 1965, and S. Vomiting the Pátria (known as 'Salazar Vomiting the Homeland'),of 1960, the oldest work on display.
This will be atravelling exhibition, moving on to the Scottish National Gallery of Modern Art, in Edinburgh, where it will be open from November 2019 to April 2020, after which it will be at the Irish Museum of Modern Art, in Dublin, from May to November 2020.