New presentation of the Modern Collection
A new exhibition itinerary, unseen works and recent acquisitions mark the changes in the Modern Collection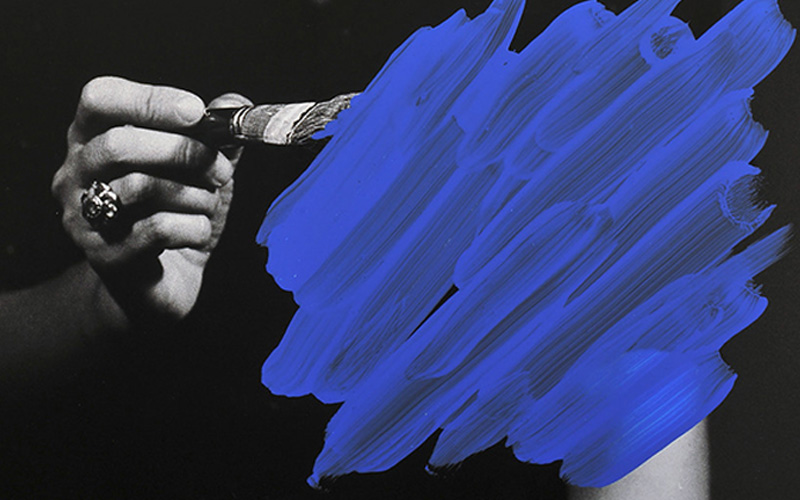 The annual renovation of the exhibition of the Modern Collection will be on display to the public from 31 May and aims to invite the visitor to consider a new perspective on the collection. There are over 420 works on display from the 20th and 21st centuries, spread out between the hall, video rooms and the three floors of the exhibition. The change involved approximately 130 works, including recent acquisitions of drawings by Jorge Barradas and Ângela Ferreira, as well as Grada Kilomba's video installation retelling the myth of Echo and Narcissus, which can be seen in the museum hall, works in terracotta by Jorge Vieira, and a recent light sculpture by Pedro Cabrita Reis. A selection of the drawings and pieces of embroidery donated by architect Álvaro Siza Vieira, produced in the 1960s by Maria Antónia Siza, is displayed in a room entirely dedicated to this little-known and prematurely departed artist, who is being shown in Lisbon for the first time in the Calouste Gulbenkian Foundation.
There are more novelties on the painting floor: In the room dedicated to the 1960s and 1970s, we draw attention to Manolo Millares, Maria Gabriel, Menez and Gillian Ayres, and Mozambican artists Malangatana and Bertina. Clara Menéres' piece from 1987, Lapis Cognitionis, is presented for the first time in the nave, and Leonor Antunes' installation dedicated to the 'mistral' wind returns after five years.
The Modern Collection also presents the public with rooms that have been thematically rearranged with a focus on the representation of the female figure. Special attention is given to drawings and paintings, some more well-known than others, by Amadeo de Souza-Cardoso and Almada Negreiros, displayed in the first rooms on the lower and upper floors, comprising 24 works in total.
We will also offer a thematic itinerary in the permanent exhibition that highlights the works of 48 women artists represented in the collection, displaying paintings, drawings, textiles, photographs, videos, sculptures and installations. The exhibition will include works – largely unknown to the public – by Mily Possoz and Ofélia Marques from the 1920s and 1930s, emblematic pieces by Paula Rego, Helena Almeida and Ana Vieira, as well as recently acquired paintings and sculptures produced by young artists such as Ana Cardoso, Luísa Jacinto and Sara Bichão.
Illustrations for books and magazines belonging to the Calouste Gulbenkian Foundation Art Library, most of them produced in the 1920s and 1930s by women artists, are on display in the large cabinet on the ground floor. We also draw attention to a series of artist's books belonging to the Library, which were produced recently and cover a wide range of themes, from photo and exhibition books to more material and serigraphed ones.
---
Women Artists in the Modern Collection


New exhibition itinerary
Isabel Laginhas, Maria Gabriel and Marina Mesquita are three of the artists featured in the new exhibition itinerary in the Modern Collection, which you can visit until 31 December.
Know more