Visiting scholars 2016–17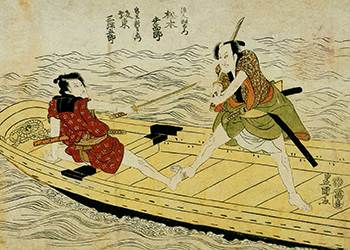 The Museum announces the launch of a scheme inviting scholars to travel to Lisbon for periods of between 2–4 weeks to study one or more objects in the Founder or Modern collections, that include artworks from the Pharaonic Egypt, Ghirlandaio, Rembrandt, Turner, Degas, or Monet paintings, unique collections of Islamic glasses from the Mameluke period, French furniture from the 18th century or Lalique jewellery, but also significant representatives of Portuguese Contemporary art, from Amadeo de Souza Cardoso to Julião Sarmento.
Applicants should possess formation compatible with their submission, and they should make use of the fellowship during the 2016–17 academic year. They will be invited to work with individual curators from the Museum and to present a report on their work at the term of the research period and, possibly, a conference on the subject. All relevant information on the subjects and collections from the Calouste Gulbenkian Museum available either on the catalogues already published, or online.
The support includes the funding of travel and lodging expenses, when applicable, and a per diem of 75€ for daily boarding expenses.
Research proposals together with CV should be sent to: [email protected]. Submission will be acceptable until 22 July, after which candidates will be contacted.