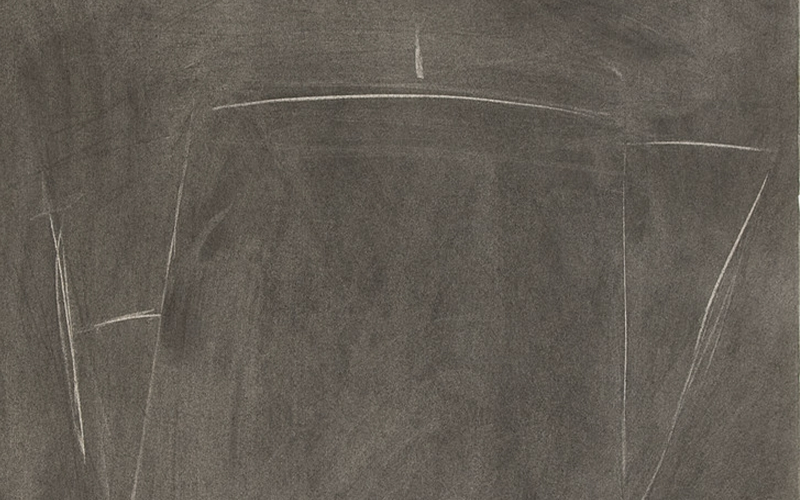 Since 1968, José Barrias (1944-2020) had been living in Milan, where he died on Saturday 6 June.
José Barrias was born in Lisbon on 14 June 1944. After studying Painting at the Escola Superior de Belas-Artes in Porto, he left for Paris in 1967 before settling in Milan in 1968. Nevertheless, he maintained close ties with Portugal, moving between cultures on a regular basis. In 1978, as he mentioned at a later point, he met Ernesto de Sousa, who would dramatically change his life as an artist.
Barrias was always viewed by his peers as a learned artist, who oscillated between the classic and the contemporary. As he noted in an interview in 2013, 'the art of memory and the memory of art are two important dimensions in my work'. The artist used different media in his work, including drawing, painting, photography, film and written texts, which he often transformed into installations.
In 1996, a sizeable number of Barrias' works were displayed at an exhibition entitled José Barrias Etc… at the Modern Art Centre of the Calouste Gulbenkian Foundation, the artist's first large exhibition in Portugal.
The Modern Collection of the Calouste Gulbenkian Museum includes two charcoal drawings from the 1987 'Vestígios' [Traces] series, which were exhibited alongside another 17 large-scale charcoal drawings at the Galeria Emi-Valentim de Carvalho in 1989 and mostly depict everyday objects. The Modern Collection also features an important installation entitled Barragem [Dam], which contains 14 black-and-white photographs and a video.  This historical work, produced in 1980, reveals the lost village of Vilarinho das Furnas through photographs and video. When the village emerged from the water in October 1979, José Barrias documented this new reality by combining static and moving images to encourage reflection on oblivion, disappearance and destiny. The reflection encompasses the notion of ruin and the 'predominance of time over space'. Regarding this work, in 1996 Barrias wrote in the catalogue for the exhibition at the Foundation: 'In this place where the edges fade not into metaphor, the ruin echoes itself because it is onto itself that it crumbles. That is its strength. The ruin becomes poetry (…)'.