Christo Javacheff
Christo Javacheff died last Sunday, 31 May, at the age of 84 in New York. A member of the KWY group, the artist exhibited in Lisbon in the context of his contact with Portuguese art in the 1960s.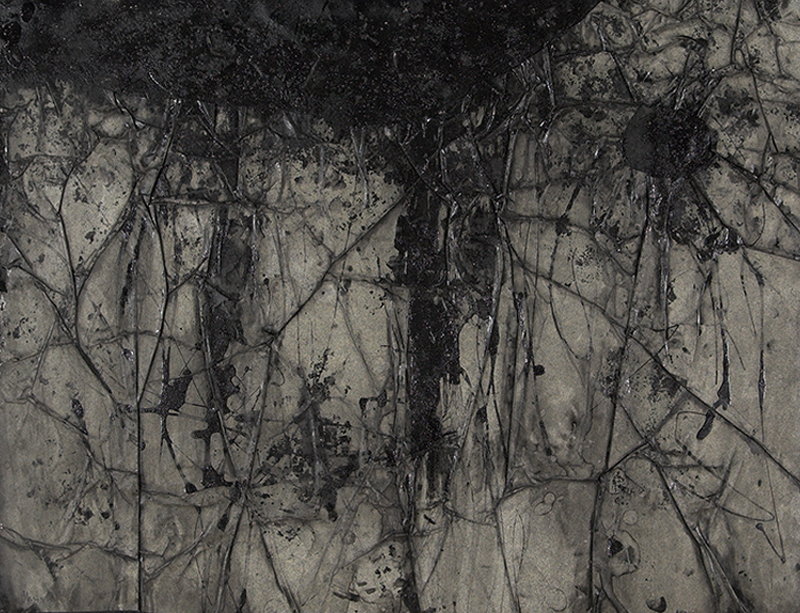 Christo was born in 1935 in Bulgaria and became internationally known for wrapping monuments in cities around the world.
The Modern Collection of the Calouste Gulbenkian Museum includes a work which forms part of a series of textured reliefs that the artist began producing in 1958, entitled Surfaces d'Empaquetage. This series of works involved Christo folding crumpled and crushed pieces of paper and covering them with thin layers of paint and dark lacquer, creating a sort of inform mass, as in the work of 1960 held in the Modern Collection. Even from his early works, Christo displayed an interest in creating rich tactile surfaces, a concern which allowed him to create three-dimensional objects. These objects were first seen in Lisbon in December 1960 at the KWY group exhibition held at the National Society of Fine Arts. With the transportation of artworks and rental of the space subsidised by the Foundation, this group consisting of Lourdes Castro, René Bertholo, José Escada, António Costa Pinheiro, João Vieira, Gonçalo Duarte, Jan Voss and Christo presented a set of works produced between 1959 and 1960. In order to support these young artists on this occasion, the Foundation acquired a set of the exhibition's pieces, including this work from the early part of this Bulgarian artist's career, which today forms part of the Modern Collection.