Call for Ideas 2018
Future Architecture platform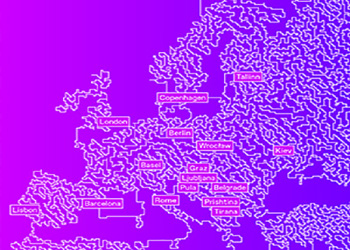 With the 3rd Call for Ideas the Future Architecture platform invites multi-disciplinary emerging creatives who work on transformative projects and ideas for the future of architecture to apply for participation in the European Architecture Program in 2018! #applynow & join the European Architecture Program in 2018 by 20 organisations across Europe:
MAXXI – Museo nazionale delle arti del XXI secolo,Copenhagen Architecture Festival, Trienal de Arquitectura de Lisboa, DPR-barcelona,СANactions, Fundació Mies van der Rohe, Društvo arhitekata Istre – Società architetti dell'Istria DAI-SAI,Muzeum Architektury we Wrocławiu, Beogradska internacionalna nedelja arhitekture, HDA, TAW (Tirana Architecture Weeks) by Universiteti Polis,Eesti Arhitektuurimuuseum, Forecast, Fundação Calouste Gulbenkian, Design Biotop, Bureau N, S AM Schweizerisches Architekturmuseum, Kosovo Architecture Festival & Royal Academy of Arts and coordinating entity MAO Ljubljana.
Future Architecture platform is co-funded byCreative Europe.
---