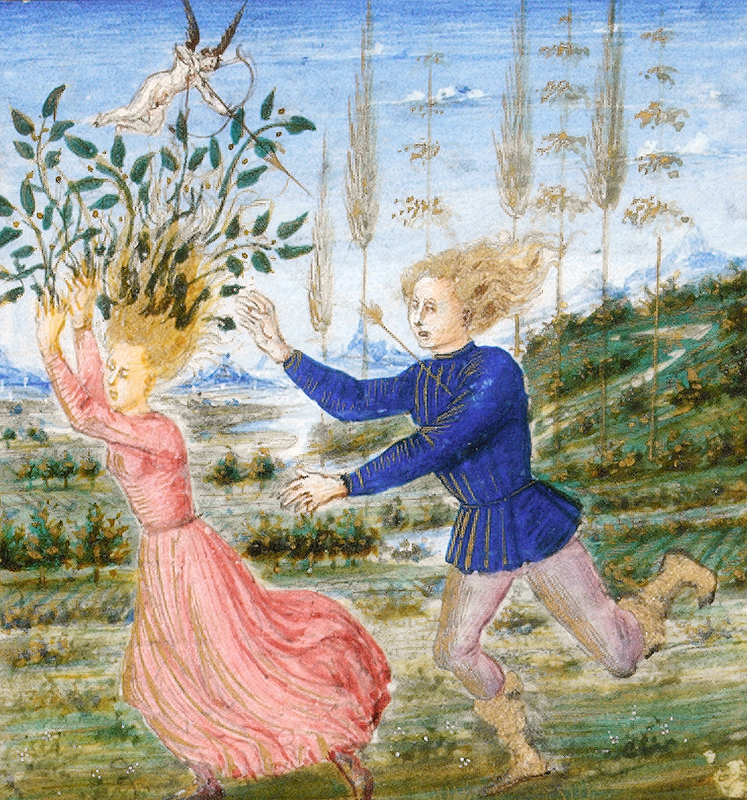 The Triumphs and Sonnets of Petrarch
Seminar cycle "Treasures on parchment"
When
Thu, 13 December 2018
17:00 until 19:00
Where
Main Building – Room 2
Tickets
Free admission subject to collection of a ticket
The twelfth and thirteenth centuries saw the emergence in France of a conception of love that was intimate and sentimental in nature, as expressed through the poetry of the troubadours and the courtly tradition of Provence. This tradition took hold across other parts of Europe, notably Italy, where Petrarch (1304-1374) took the sentimental lyricism of this classical and medieval conception in an innovative direction, through a body of poetry that was to exert a considerable influence on generations to come. This is illustrated by Canzoniere e Triumphi, Manuscript LA129 in the Calouste Gulbenkian Museum, an illuminated book produced in Florence in the sixteenth century. This seminar focuses on the literary importance of this work, and on the illuminations that accompany it in this codex, as testimony of a period in which text and image were linked to themes, and to allegorical imagery illustrative of a worldview revealed by this book.
Speakers: Rosário Paixão and Luís Correia de Sousa
This by lecture is part of the seminar cycle Treasures on Parchment. Calouste Sarkis Gulbenkian's collection of western illuminated manuscripts.
What's On