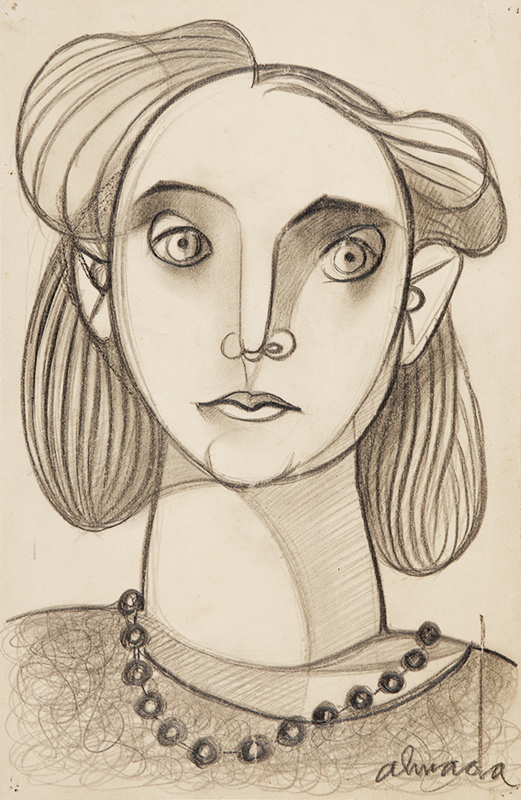 Modern Women in the Work of José de Almada Negreiros
When
7 July 2018 – 14 October 2018
9:15 until 16:30
Where
Museu Municipal de Tavira — Palácio da Galeria
The exhibition Modern Women in the Work of José de Almada Negreiros, on display in Tavira from 7 June, brings together 55 drawings and paintings – the majority belonging to the Modern Collection of the Calouste Gulbenkian Museum –, as well as excerpts of the literary work of the artist and texts published in newspapers and magazines of the time.
The emancipated modern woman is present in Almada's artistic production: in the fashion of the 1920s and in the representation of women smoking, seductresses, female rebels, artists, singers, dancers, actresses, sportswomen and acrobats. However, the male and voyeur gaze that dominated history of art, turned the feminine body into an object and made it a substantial part of its tradition, remains.
The representation of women as a workforce is also evoked through the depiction of fisher women, whose hardened and long-suffering expressions announce realist concerns, present in Almada's artistic work from the 1930s.
Curator: Mariana Pinto dos Santos
What's On