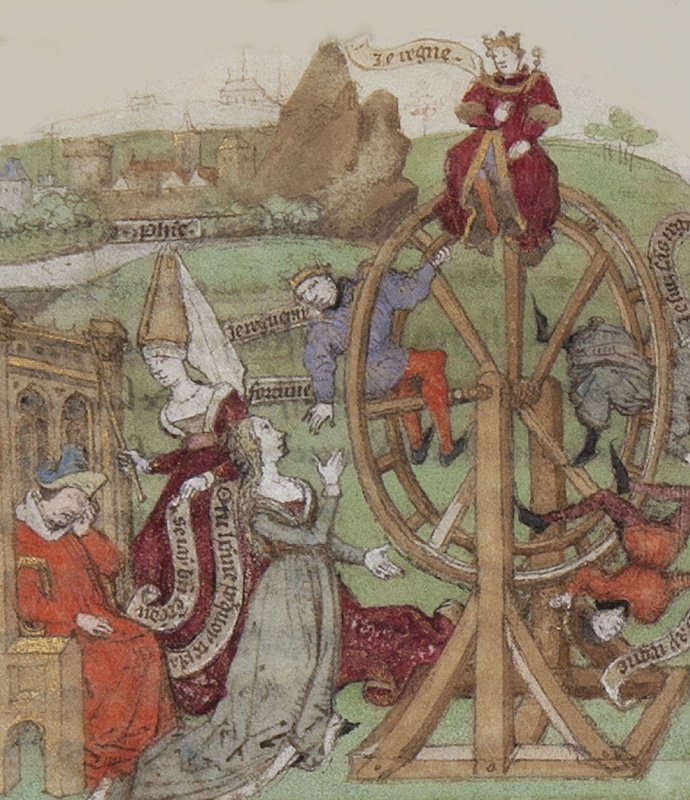 De Consolatione Philosophiae
Seminar cycle "Treasures on parchment"
When
Thu, 21 March 2019
17:00 until 19:00
Where
Founder's Collection
Av. de Berna, 45A , Lisbon
Google Maps »
Tickets
Free admission subject to collection of a ticket
Largely through the Consolatio Philosophiae, read in Latin or in one of the many translations produced from the tenth century onwards, Boethius (c. 480-c. 524) exerted an impressive cultural, spiritual and philosophical influence throughout the Middle Ages. Manuscript LA136 in the Calouste Gulbenkian Museum exemplifies this influence on various levels. The French translation of the text is introduced by five Flemish School illuminations with filigree borders that open and interpret sections of each of the two books. The material, iconographic and text elements of this codex, which will be analysed, allow us to appreciate the prominent place that the The Consolation of Philosophyoccupied among court texts during the fourteenth and fifteenth centuries. The glosses in the margins that punctuate the text with precision are particularly important to understanding the doctrinal influence of the work and the classical principles of virtue, happiness and human endeavour that it conveys.
Speaker: José Meirinhos
This by lecture is part of the seminar cycle Treasures on Parchment. Calouste Sarkis Gulbenkian's collection of western illuminated manuscripts.
What's On