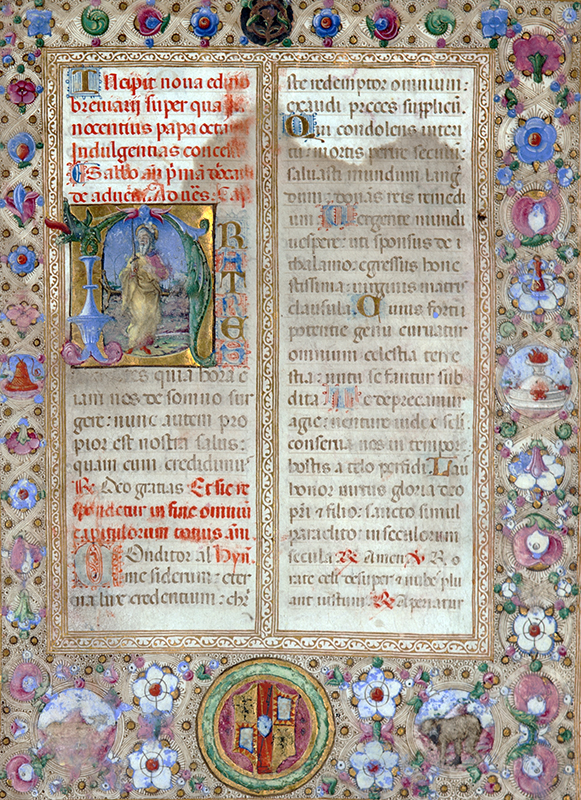 Breviary of Duke Ercole of Ferrara
Seminar cycle 'Treasures on parchment'
When
Thu, 18 October 2018
17:00 until 18:00
Where
Founder's Collection
Av. de Berna, 45A , Lisbon
Google Maps »
Tickets
Free admission subject to collection of a ticket
Ercole I d'Este, Duke of Ferrara and Modena from 1471 to 1505, made a decisive contribution to the prosperity of Ferrara. The Duke's active patronage of the arts was a fundamental element of his strategy for political affirmation and for the strengthening of cultural identity.
One of the luxurious manuscripts he commissioned, completed around 1492, was the Breviary of Duke Ercole I of Ferrara, which was purchased by Calouste Gulbenkian in 1920 and is now part of the Founder's Collection. In this presentation we will discuss issues related to the codex's place and date of origin, the style of its illumination, its artistic influences, testimonies of Renaissance trends and the endurance of medieval models.
Lecture by: Paula Cardoso and Catarina Tibúrcio
This by lecture is part of the seminar cycle Treasures on Parchment. Calouste Sarkis Gulbenkian's collection of western illuminated manuscripts.
What's On