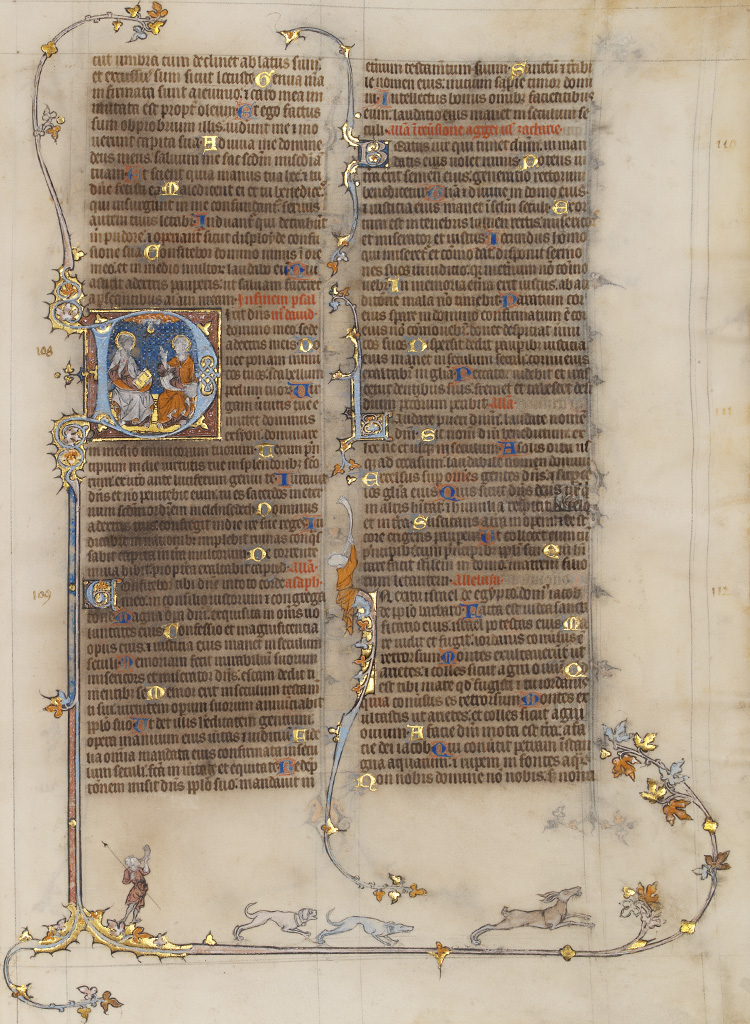 Bible
Seminar cycle "Treasures on parchment"
When
Thu, 19 April 2018
17:00 until 18:00
Where
Founder's Collection
Av. de Berna, 45A , Lisbon
Google Maps »
Tickets
Free admission subject to collection of a ticket
It is no exaggeration to say that no book has had as much impact on the intellectual life of the medieval West as the Bible, becoming a true best-seller by the thirteenth century. New communities of readers, the patronage of the aristocracy and new resources for textual interpretation laid the foundation for increasing production, opening the way for important advances in artistic creation. The LA211 manuscript from the beginning of the fourteenth century, whose illuminations are attributed to the Master of the Bible of Jean de Papeleu, is a document of high aesthetic quality and testament to the evolution of the art of illumination in this period.
Lecture by: Luís Correia de Sousa
This by lecture is part of the seminar cycle Treasures on Parchment. Calouste Sarkis Gulbenkian's collection of western illuminated manuscripts.
What's On