'Será que foi miragem de carnaval?' [Could it have been a mirage of carnival?]
Curators' Choices: Rita Fabiana highlights four painting-objects by Ana Jotta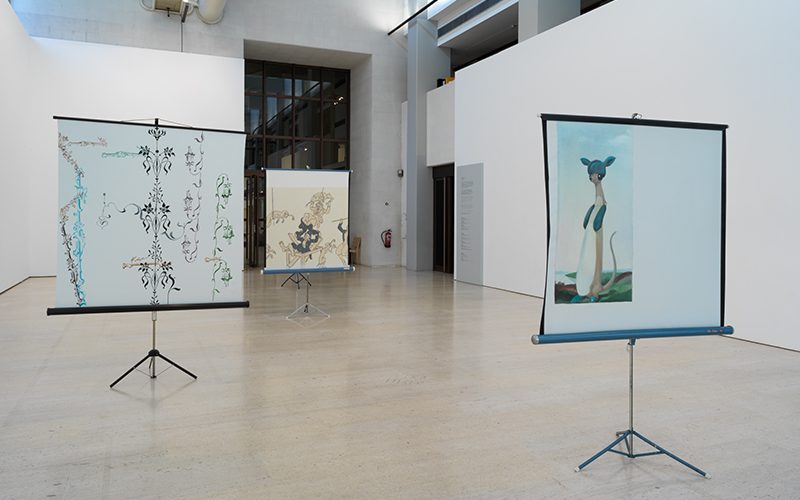 'Será que foi miragem de carnaval?' [Could it have been a mirage of carnival?], (lyrics of Miragem de Carnaval, by Caetano Veloso)
In these four works by Ana Jotta from 2008, painted on portable tripod projection screens – obsolete objects for the projection of slides or films –, the artist has alternately inscribed painted images (on the front) and written words that give the works their title (on the back). These images and words belong to an intimate collection of memories and objects which the artist 'restages', invoking the history of art in the work Mademoiselle Rivière, which cites the eponymous painting by Jean-Auguste-Dominique Ingres from 1805; cinema, in Il Profumo della Signora in Nero, which references the horror-mystery film by Francesco Barilli from 1974; literature, comics and newspaper illustrations in Album; and even a travel experience in Mirage, represented here by a nocturnal image 'shot' from a moving vehicle.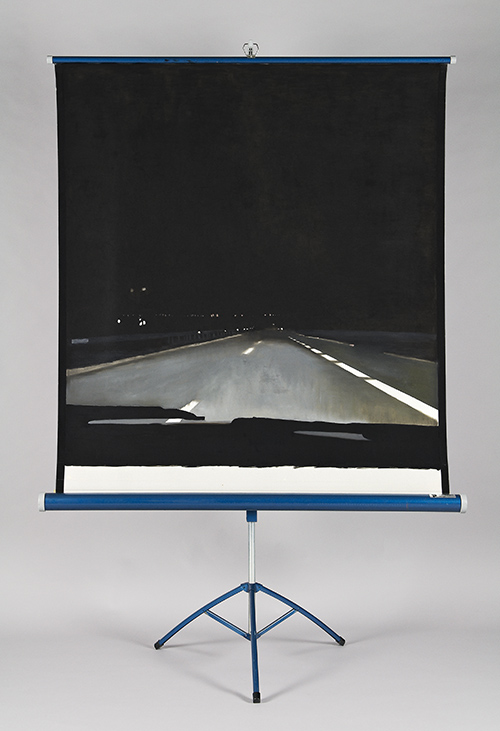 This last painting also takes its title from the brand of the projection screen, 'mirage', visible on the object's lower right-hand corner and which, here, appears like a 'circumstantial', accidental signature. Next to the titles of the works on the back of the screens, the artists signs the pieces with the letter 'J', the first letter of her surname – Jotta – which, in this game of reduction, citation and erasure, becomes image, arabesque, object, sign (alluding en passant to the copyright symbol with an enclosed 'J') and the signal of intent behind a new collection.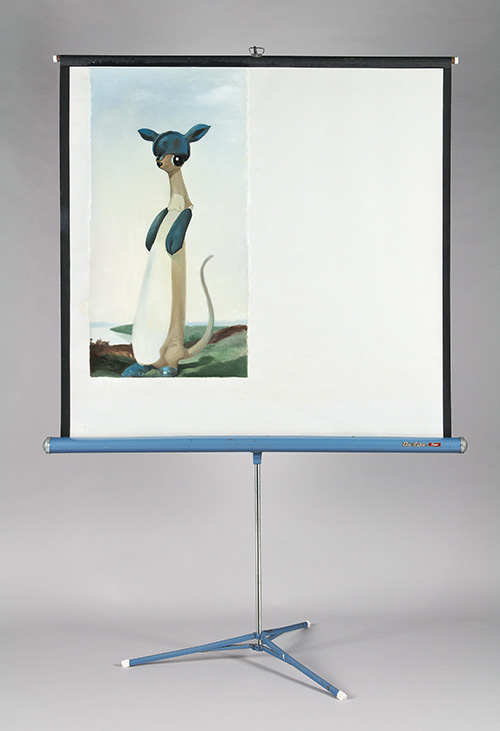 Visible since the 1980s, the work of Ana Jotta (Lisbon, 1946) is often disconcerting and almost always subversive in relation to the founding codes of artistic practice, including the fundamental concept of 'author(ship)'.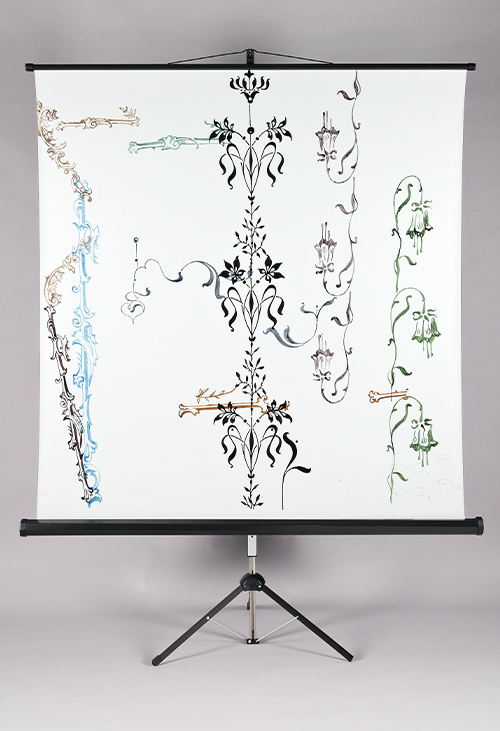 Revealing a great capacity for reinvention and recreation of her own artistic territory, and working with inventiveness, gravity and humour, her work covers drawing, painting, sculpture, needlework and the construction of objects. Jotta uses of a wide variety of materials and media, recycling and incorporating everyday objects from her own daily life in an exchange between erudite and popular culture.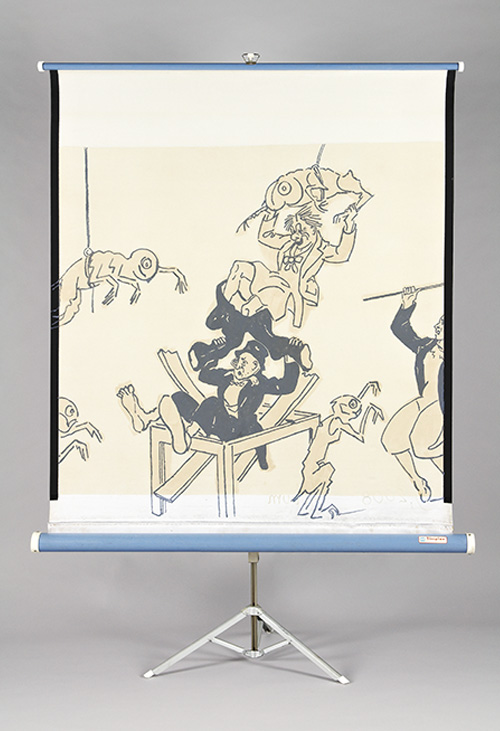 The four painting-objects by Ana Jotta that belong to the Modern Collection were initially shown in 2008 at Espaço Chiado 8 in Lisbon as part of the exhibition entitled s/he is her/e, which presented a series of 16 paintings on projection screens. The works were incorporated into the collection in 2010.
Rita Fabiana
Curator of the Museum
---
Curators' Choices
Over the next months, the curators of the Modern Collection will reflect on a selection of works, which include creations by national and international artists.
More choices