All the Fine Arts
Curators' Choices: Leonor Nazaré highlights the work 'Olympia 1 & 2' by Gabriel Abrantes and Katie Widloski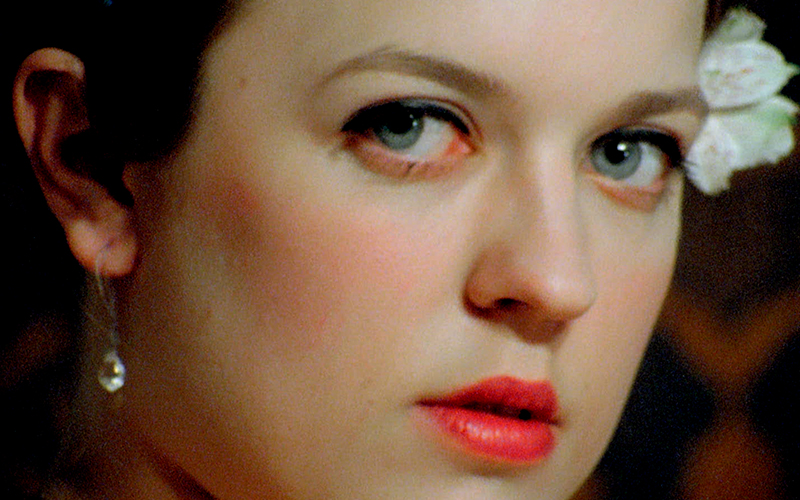 Manet's Olympia is one of the great icons in Western art history. Drawing inspiration from the painting, ethics and aesthetics pervade the strange and abrupt, nostalgic and assertive dialogues of this mise en scène made in two parts by Gabriel Abrantes and Katie Widloski: in Part I, Olympia is represented by a woman, while in Part II, she is represented by the artist himself (a man). The ambiguous, incestuous, submissive and aggressive sexuality of the main characters is challenged by the dynamic of the dialogues, which address a series of issues such as film, memory, emotional, family and professional clichés and race (the black faces).
The tension present in these dialogues is limited to a more or less fixed plane and to the restricted space of the pictorial elements evoked and exalted in this intense exacerbation of décor, colours, gestures, body language and concise phrases.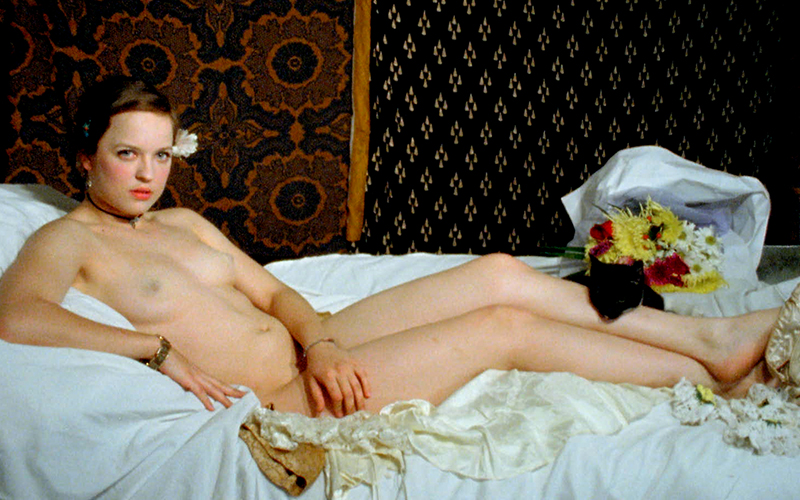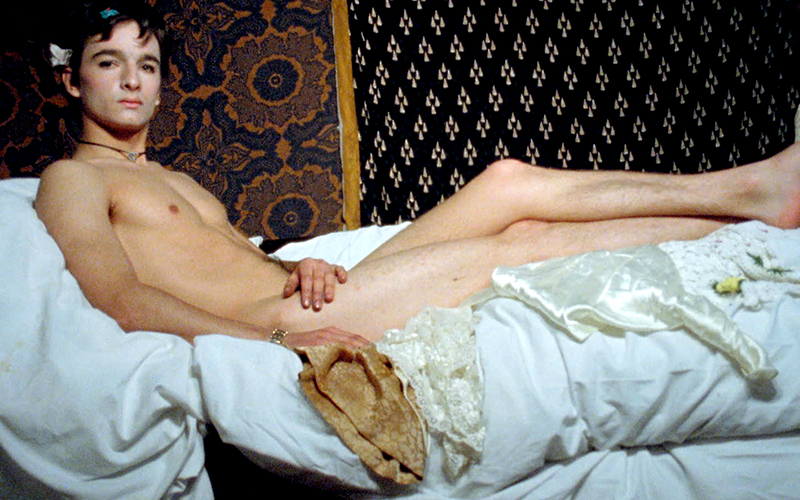 Gabriel Abrantes (USA, 1984) situates his work in an interdisciplinary world that began on the visual arts scene but has since moved into film. His films are conceived to freely question the main issues of the day, encompassing philosophy, humour and critique, and combine narrative allure with a particularly acute sense of imagistic and spatial visuality.
A diverse range of visual solutions, ranging from the rudimentary to the elaborate, reveals the presence of all the 'fine arts', as well as other artistic fields, in the artist's films: literature, scenography, photography, depiction and animation. Literary, journalistic, scientific and cinematographic references enrich the narratives.
The dialogues are characterised by a colloquial tone and/or theoretical tints, banality and eccentricity, pop culture and high culture, melancholy and excitement. The imagery used encompasses generational, collective, political and affective dimensions: the museum and the street; groups and solitude; love and indifference; emotions and reasons. It also extends to critique of social models, stereotypes and false integrity.       
Gabriel Abrantes and Katie Widloski , 'Olympia 1 & 2', 2006. 16 mm transferred to HD, 16:9, colour, sound, 8'52". Modern Collection
In this, as in other films by the artist, the history of art emerges as a theme in the banal story of lives that are cheery, ridiculous or simply self-absorbed; this is the art of small stories, which themselves mirror big issues that reach beyond art or are only present in art because they encroach upon life.
The enthusiastic approach taken in the artist's work occupied my efforts throughout the application process for the Portuguese representation at the Venice Biennale in the year that Leonor Antunes won (2019).
Leonor Nazaré
Curator of the Museum
---
Curators' Choices
Over the next months, the curators of the Modern Collection will reflect on a selection of works, which include creations by national and international artists.
More choices