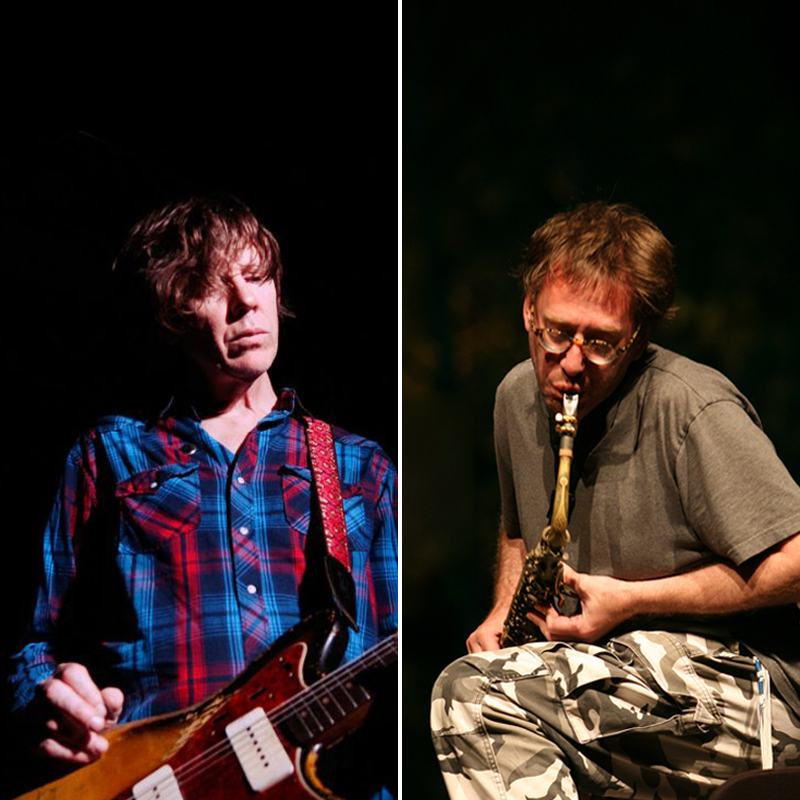 John Zorn + Thurston Moore
Fri, 27 July 2018 - 21:30
Amphitheatre
For the first night of this feast dedicated to John Zorn, nothing could be more appropriate than an unprecedented line-up in which the saxophonist joins other improvisers straight out of the downtown New York scene. After having first encountered Thurston Moore's meandering guitar in 2013 on the "@" album, Zorn is now proposing to expand that sonority to a concert inspired by the New York's Stone Improv Nights, which are already a decade-long tradition. A concert that represents the perfect meeting between jazz and rock that only New York knew to propel at once into ever bolder dept.
ARTISTS
John Zorn Alto sax
Thurston Moore Electric guitar
with*:
Mary Halvorson Electric guitar
Matt Hollenberg Electric guitar
Drew Gress Doublebass
Greg Cohen Doublebass
Tomas Fujiwara Drums
*Due to health reasons, Milford Graves had to cancel his performance in this concert.
When
Fri, 27 July 2018
21:30
Tickets
This event is sold out