Background and education
Calouste Gulbenkian was born in Scutari (now Üsküdar), Istanbul on 23 March 1869, the son of Sarkis and Dirouhi Gulbenkian. The Gulbenkians were proud of their illustrious family's centuries-old connection to the region south of Lake Van, traditionally viewed as the cradle of Armenian civilisation.
By 1800 the Gulbenkians had settled in Talas near Caesarea (today's Kayseri), where they generously funded the construction of Armenian schools and a new Armenian church. These are the earliest recorded examples of a long tradition of Armenian philanthropy which continued into the twentieth century.
Calouste's father and uncle moved to what was then Constantinople around 1850, and soon added the city's S. Pirgiç hospital to the family's philanthropies. An 1881 trade directory lists "S. and S. Gulbenkian" as both an import/export house and a bank. Along with carpets, wool and other commodities the company traded in kerosene from the Caucasus. By 1892 S. and S. Gulbenkian formed one of a network of family-based trading partnerships based in London, Marseilles, Varna (Bulgaria) and in other cities across the Ottoman Empire.
Calouste Sarkis Gulbenkian started his studies in Kadikoy (Calcedonia), at the Aramyan-Uncuyan school. At the age of 14 he was sent to study in Marseille, where he perfected his French, and then to London, where he attended King's College School. He soon moved on to King's College London's Department of Applied Sciences, where he studied a range of subjects, excelling in Physics. He became an Associate of King's College in 1887. Although he considered doing further research in Paris, he was dissuaded by his father.
In 1888 Calouste Gulbenkian travelled to Baku to learn more about the oil business and to complete his education. This journey led him to write a travelogue entitled "La Transcaucasie et la Péninsule d'Apchéron – Souvenirs de Voyage" as well as articles for La Revue des Deux Mondes and other French periodicals. These publications established his reputation as an oil expert, capturing the attention of the Ottoman Ministry of the Civil List, who asked Gulbenkian to draw up a report on the oil-rich lands which the Sultan had acquired in Al Jazeera (modern-day Iraq).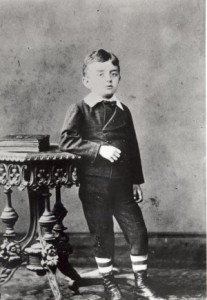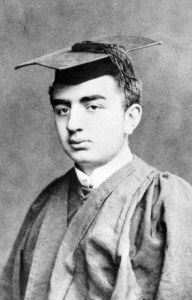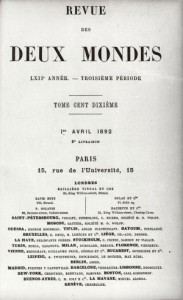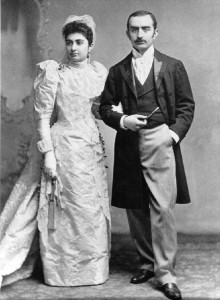 In 1892 Gulbenkian married Nevarte Essayan in London. The couple had two children: a son, Nubar (born 1896), and a daughter, Rita (born 1900). The Essayans originally hailed from Caesarea and had privileged access to the Ottoman court. But the good connections with the Ottoman court were not enough to protect Gulbenkian and his family from anti-Armenian pogroms. In 1896 the storming of the Imperial Ottoman Bank office in Constantinople by Armenian activists triggered a wave of coordinated attacks aimed at the city's Armenian community. Fortunately for Gulbenkian, his wife's family included a ferry line among their business interests and the family was able to escape by steamship to Alexandria.
Gulbenkian's interests in finance soon brought him back to London and its stock exchange, then the world's largest, where he was caught up in the boom in South African and Australian mining shares. Gulbenkian quickly gained an in-depth knowledge of corporate finance. As much a financier as an "oil man" (a label he rejected), Gulbenkian invested widely and well. Meanwhile in 1901 he pulled out of several family trading partnerships, including S. & S. Gulbenkian, leaving his two brothers and uncle to continue without him.
Gulbenkian may not have been the first to foresee the importance of the Al Jazeera's (i.e. Iraq's) oil reserves, but he had the vision, the contacts and the persuasive skills to mediate between international investors and the Ottoman government. In particular he sought to convince both of the benefits of exploiting such reserves in a rational manner, through international collaboration rather than price wars.