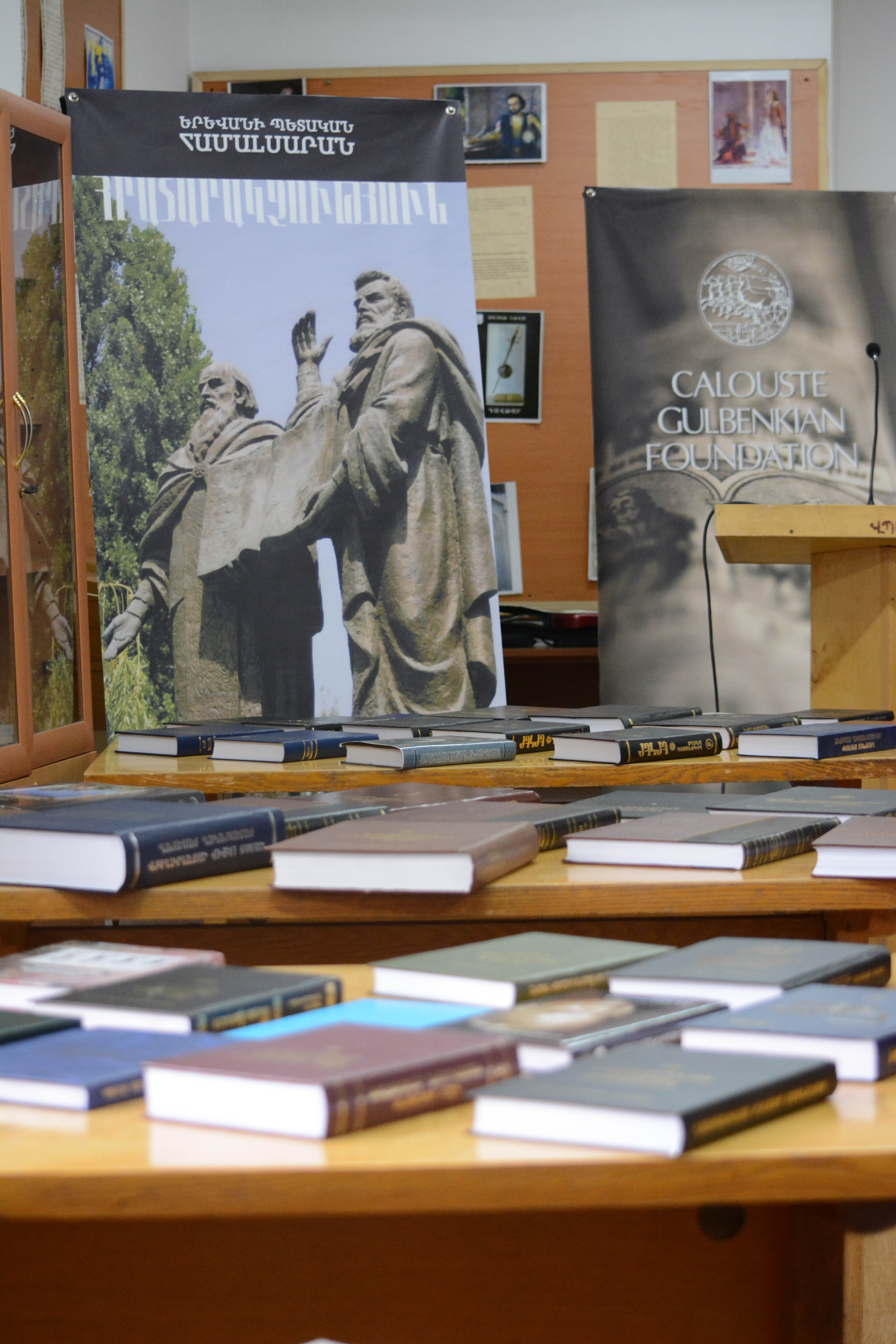 Publications
The Armenian Communities Department has published numerous books concerning Armenian history, language and culture, as well as the life of Calouste Sarkis Gulbenkian. As part of the Five-Year Programming Plan (2013-2018), the fourth priority aims to preserve and make available the Armenian literary heritage. The publications plan has been carried out in close collaboration with the State University of Yerevan and the Catholicosate of the Great House of Cilicia in Lebanon, as well as other publishing houses.
The Department welcomes publication proposals based on original research in Armenian studies, with a particular emphasis on current problems facing Armenians in the Republic and the diaspora, contemporary literature, and social and cultural issues of interest to younger readers. We also encourage electronic publications. To find out more about the publications plan please consult the Five-Year Programming Plan above.
The supported publications are available for purchase directly through their respective publishers. A number of Armenian related books can also be purchased from the Foundation's online shop. Wherever possible PDF copies will be made available for free download.
The Department´s publications fall into these categories:
General
A list of supported books and e-books from 2014 to present.
Publications 2014 (PDF)
Publications 2015 (PDF)
Digital
A list of supported online platforms, resources and digitised archives.
Download PDF
Annual Reports
Annual Reports available from 2006 to 2014.
Go to Annual Reports
Past Publications
The majority of these books are now out of print. However, some PDF copies are available for download.
Backlist (PDF)
For any queries about publications please contact Vera Cunha.
Updated on 09 october 2017