Emergency Scholarship for Armenian University Students in Lebanon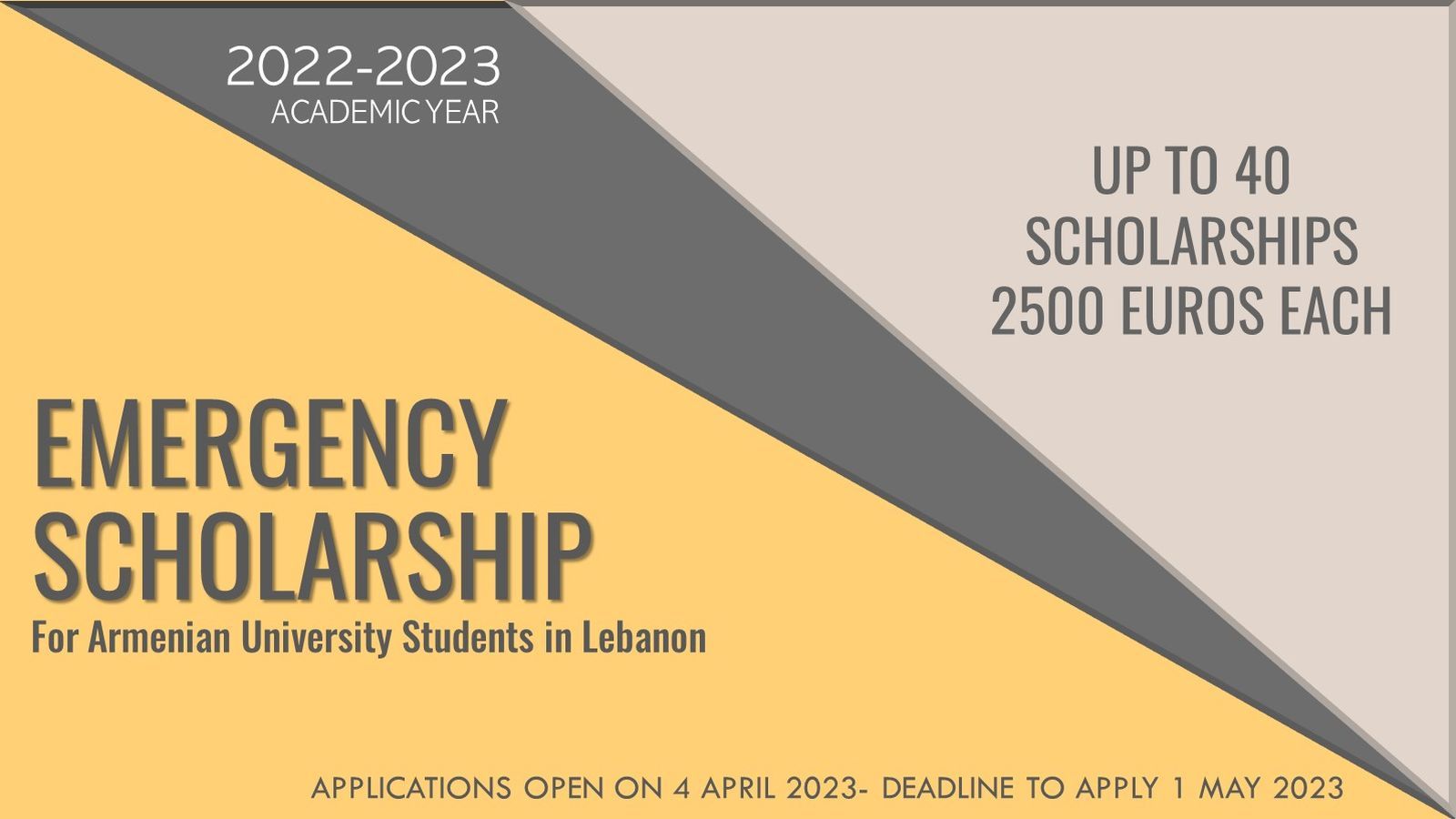 The severe economic crisis in Lebanon since 2019 has had a detrimental impact on many Armenian university students and their families. To alleviate the financial burden, the Calouste Gulbenkian Foundation has launched an exceptional needs based scholarship category for students hit the hardest by the crisis, so that they can continue (or complete) their studies during the current academic year.
The Scholarship is for the current 2022-2023 academic year only, and is a one-off non-renewable award for students already enrolled in university and facing difficulties in meeting their educational expenses. The Calouste Gulbenkian Foundation will grant up to 40 scholarships in the amount of 2,500 Euros each.
Candidates in Lebanon wishing to apply for Calouste Gulbenkian Foundation's merit-based Higher Education Scholarships for Armenian Students in/from Developing Countries for the next academic year (2023-2024) should consult the conditions of these two distinct scholarship categories attentively before applying. Students already receiving scholarships from the Calouste Gulbenkian Foundation for the 2022-23 academic year are not eligible to apply to this category. It is possible to apply to this category for 2022-23 and the merit-based Higher Education Scholarship for 2023-24. 
Apply