Zarmanazan 2022 Reconnecting in Person Through Language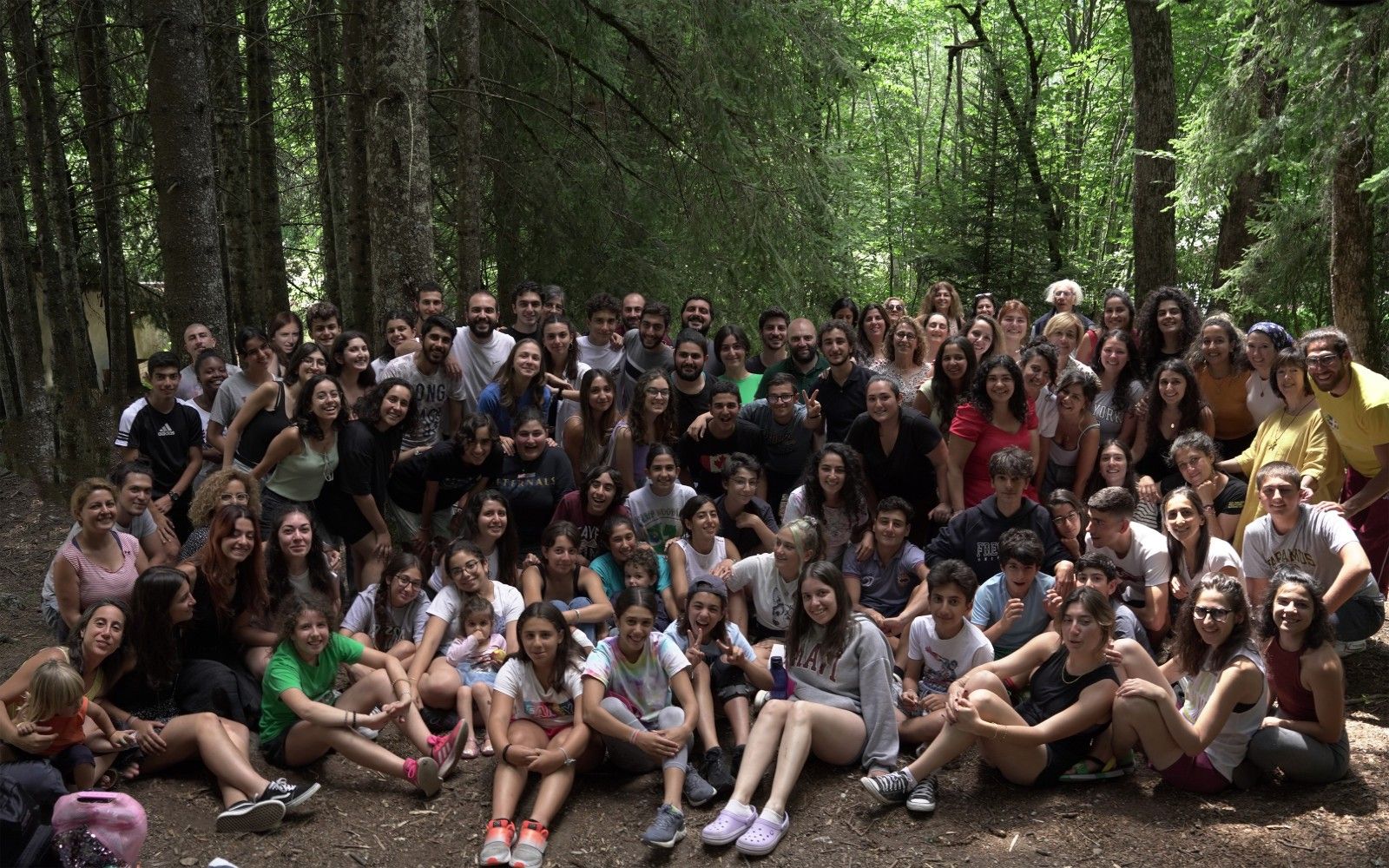 "Zarmanazan has connected me to my language and culture in ways I couldn't imagine. I often feel like as Armenians, our culture is defined by simply trying to keep ourselves alive, often by trying to excavate an archaic chest of scripts and customs. Zarmanazan changed that. We were able to exist in Armenian and live the language."
— Anya Hajjar, a 17-year-old US-born Armenian reflecting on her Zarmanazan experience.
After two years of being hosted online, the Zarmanazan summer language programme was organised in person. Twenty facilitators, 65 children and young adults, and nine staff members from ten different countries travelled to the French-Swiss Alps region of France for one month, to collectively develop their Western Armenian language skills.
The activities that took place during Zarmanazan were adapted to specific age groups and led by talented facilitators. The workshops and other group activities – all in Western Armenian – included painting, pottery, music, creative writing, theatre, dance, yoga, literature, philosophy, communications, and many more.
Anya Hajjar, one of the young participants, described two of her favourite workshops: "'Vang ar Vang' (Syllable by Syllable)"and "Zarchive". I consider myself a writer in English but writing in Armenian allowed me to access a different voice. I found myself more connected to nature and crafting more metaphorically in Armenian. Somehow, switching languages afforded me more freedom. "Zarchive" was a workshop aimed at creating a video archive of participants' experiences in interview format. We interviewed everyone from campers to kitchen staff. We curated questions to document people's personal journey throughout Zarmanazan and to identify what their takeaway might be. It was beautiful to see individuals honoured through film. I felt fulfilled hearing every participant share a bit of their story." She concluded, "Zarmanazan gave us a chance to live in our mother tongue and the resulting discovery was ground-breaking for me. […] By unlocking a language, I was able to unlock myself."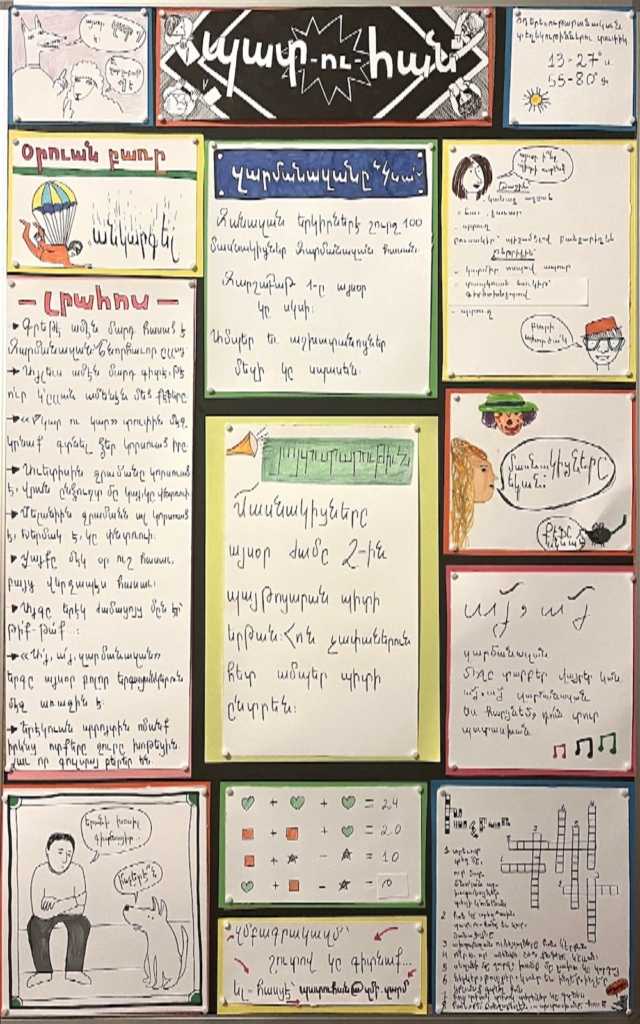 In parallel to the language programme, Zarmanazan also hosts the "Teaching Western Armenian in Diaspora" certified training course, organised in partnership with the Institut national des langues et civilisations orientales (INALCO). Twelve student-teachers took part this year to develop innovative pedagogical approaches and to observe first-hand language acquisition methodologies in use at Zarmanazan. The course continues throughout the year.
Two insightful articles in the Nor Haratch newspaper, published both in Armenian and French, (N° 318 [FR], N° 1771 [AM], 27 August 2022) describe Zarmanazan and explain what makes it a unique programme. One of the articles is written by Ani Prtoian-Ghazarian, who was one of the student-teachers completing the INALCO programme.  The full articles can be read in French and Armenian.
Armenian
French
The Armenian Communities Department launched the educational project "Zarmanazan" in 2017 as part of its Western Armenian revitalisation programme. It is organised in partnership with L'association mille et un mondes (Lyon, France) and the Institut national des langues et civilisations orientales (INALCO, Paris, France). The Zarmanazan summer programme is certified by the French Ministry of Youth and Sports.