Scholarship to Attend Western Armenian Teacher Training Programme
In cooperation with INALCO and Zarmanazan 2019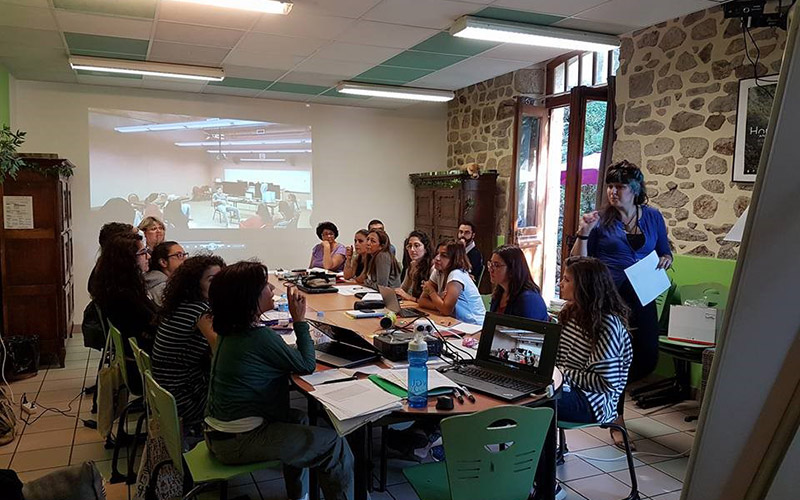 Special Scholarship to Attend Western Armenian Teacher Training Programme in the Diaspora
In cooperation with INALCO and Zarmanazan 2019
The Armenian Communities Department of the Calouste Gulbenkian Foundation is offering six scholarships to current or in-training Western Armenian language teachers to participate in the forthcoming "Teaching of Western Armenian in the Diaspora" programme provided by INALCO, in conjunction with the Zarmanazan 2019 summer programme. The training will take place in France from 12 July through 7 August 2019.  The grant amount will cover the application fee to the camp, as well as the travel expenses of the candidate to and from the programme location.
INALCO's university registration fee remains the responsibility of the applicants (265 Euros and 90 Euros).
Candidates wishing to apply for this scholarship must meet the following requirements:
Be a university student in an applicable field with the intent to become a Western Armenian language teacher, OR
Be a Western Armenian language teacher actually employed by an Armenian School in the diaspora.
Application Documents
 A letter of motivation
A copy of the candidate's passport (main page with personal data).
Attested copies of university certificates translated into English, if originals are not in Armenian, Arabic, Spanish, Turkish, English, French or Portuguese.
A full curriculum vitae including list of academic publications (if any).
A Letter of support from school/institution where the candidate works, or in the case of students a reference letter from supervisor(s).
We may ask for additional references.
The scholarship applications should be submitted via email to [email protected] (ref. code: IZ19).
Applicants must first register for the teacher training programme. 
There are two deadlines to note:
The teacher training application deadline is 26 January. Scholarship applications will not be considered unless the applicant has first registered online.
The scholarship applications deadline is 2 February 2019, 23:00 GMT (by email).
The evaluation of completed applications will occur during the week of 4 February 2019. Decisions will be conveyed to candidates during the week of 11 February 2019.
If the applicant cannot participate in the programme, including due to the non-issuance of visas, the funds granted must be returned to the Foundation.
Questions should be submitted at the following email address:  [email protected] (ref. code: IZ19).