Networks of Circulation and Exchange: Armenian, Portuguese, Jewish and Muslim Communities from the Mediterranean to the South China Seas
 Official Opening on Wednesday 15 2014 from 19h00 to 21h00, Auditorium 3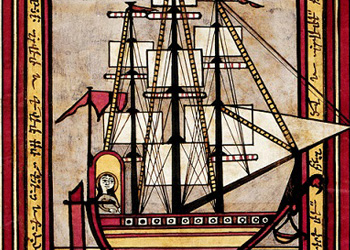 The full programme for the "Networks of Circulation and Exchange: Armenian, Portuguese, Jewish and Muslim Communities from the Mediterranean to the South China Seas- The Use of Commodities and Paper Instruments", is now available for consultation. The official opening will be on Wednesday 15 from 19h00 to 21h00, at Auditorium 3, with free admission to the public. The President of the Foundation, Mr. Artur Santos Silva will deliver the opening speech. Simultaneous interpretation will be provided, and a reception will follow the lecture.
To consult the programme for the conference download the pdf version. Please note that the thursday and friday sessions of the conference are by invitation only. Contact the Armenian Communities department if you would like to attend.
To take a look at what's on offer throughout the entire Armenian Culture week, download the pdf to read the programme.